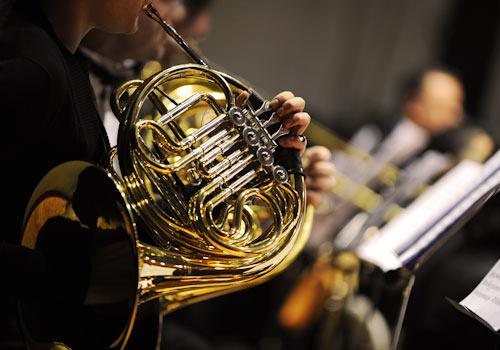 Directed by Laura Bandlow, the Concert Band is in partnership with Kellogg Community College.  It is open to all instrumentalists ages 15 and up.  Auditions are not required to be a part of this amazing ensemble.  Enjoy a variety of repertoire and ensemble skills.  You will be able to showcase your talent by taking part in concerts over the semester.  Rehearsal is required outside of class.  Rehearsals take place at Kellogg Community College in the Davidson Building band room on Tuesday evenings.  You are never too old to join Community Band.
Location
Kellogg Community College Davidson Building Band Room
Tuition
$90/semester plus $10 registration fee
Community Music School offers generous financial aid to families with less than $60,000 in annual income on a sliding scale.
For more information call 269.963-1911
Call 269.963.1911 or contact us to sign up.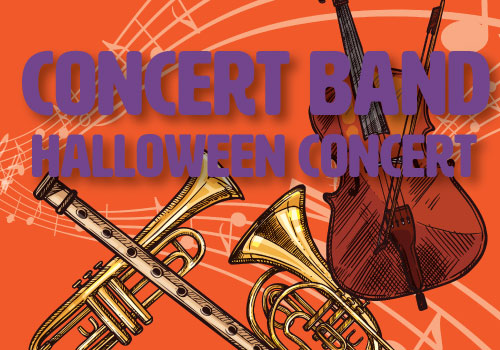 KCC/CMS Concert Band's annual Halloween concert
Saturday, October 26, 2019, 7 pm
Kellogg Community College Binda Performing Arts Center
Call 269.963.1911 or contact us to sign up