Battle Creek Community Chorus
Tuesday, May 1, 7:30 pm
First Presbyterian Church

Tickets $10 adults/$5 children
On Tuesday, May 1 at First Presbyterian Church, the Battle Creek Community Chorus will present a program of "Traveling Music." The concert will start at 7:30pm.  "Traveling music isn't just music from other places," says director Clayton Parr.  "We're exploring music describing other kinds of journeys - spiritual journeys, or the kind you take in your mind, for example.  There's also some great music about longing for home in this program."  Selections cover a wide range of styles, from Mozart and Verdi to folk songs, spirituals and popular tunes.  The Community Chorus has been part of the musical life of Battle Creek for over 60 years, and rehearses on Tuesday nights at the Music Center.
Selections of the musical journey will include:
International Journeys:
Imeruli mgzavruli:  a Georgian folk traveling song, from the Imereti province
Placido é il mar, Andiamo: from Idomeneo,  by Wolfgang Amadeus Mozart
Loch Lomond: a Scottish folk, arranged by Jonathan Quick
Road Trips
New York State of Mind:  Made popular by Billy Joel
Goin' to Boston: an American folk song, arranged Alice Parker and Robert Shaw
Spiritual and Inner Journeys
Va, pensiero:  from Nabucco, by Giuseppe Verdi
I Got Shoes: a Spiritual, arr. Alice Parker and Robert Shaw
We Shall Walk Through the Valley in Peace: a Spiritual, arranged by William Appling
Going Home
The Road Home: by Stephen Paulus
Unclouded Day: by J. K. Allwood
…and more.
About the music:
Interesting historical facts about Shenandoah
The beauty and intrigue of Scotland's Lock Lomond
A sound clip for the Georgian music of Imeruli mgzavruli
Billy Joel very aptly reminds us of New York's State of Mind
Va, pensiero:  The most popular opera chorus by the "Orfeon Donostiarra"
The Song Story for I Got Shoes
Come take a Journey with the Battle Creek Community Chorus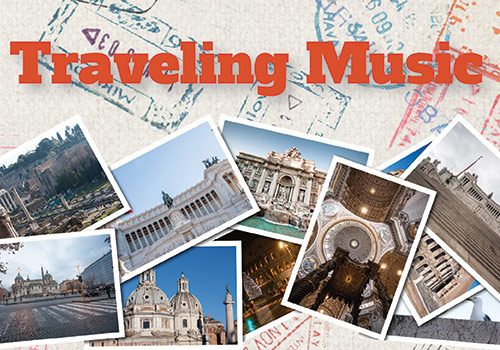 Call 269.963.1911 or email now to get your tickets now!