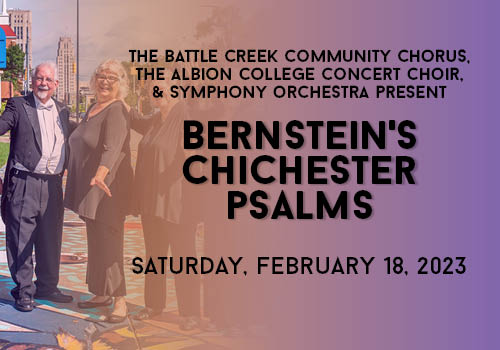 Battle Creek Community Chorus
Albion College Concert Choir
Saturday, February 18, 2023, 7:30 pm
Goodrich Chapel, Albion College
150 N. Ingham St. Albion MI
We are excited to bring you a FREE concert! Come hear the Battle Creek Community Chorus as they join forces with The Albion College Concert Choir and Symphony Orchestra on Saturday, February 18, 2023, for a Bernstein's Chichester Psalms concert.
Read More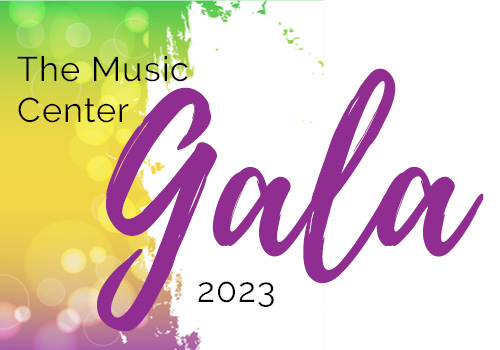 The Music Center Gala
Thursday, March 23, 2023, 5:30 pm
Riverside Golf Clug, 245 E. Columbia Avenue, Battle Creek
Tickets $90 per person
Join us as we bring back The Music Center Gala! This fantastic fundraiser event will provide dinner, raffle, silent auction, and a wonderful performance from Ada LeAnn, winner of the Josie Music Awards!
Read More