Discover the great traditions and innovative programming of Michigan's oldest orchestra.
Whether you're a fan of Bach, Beethoven, or the Beatles, the Battle Creek Symphony has a program just for you.
Announcing the 2019-2020 season
The 121st Season of the Battle Creek Symphony
Check out the season preview video on the right for a sneak peek at our upcoming programs.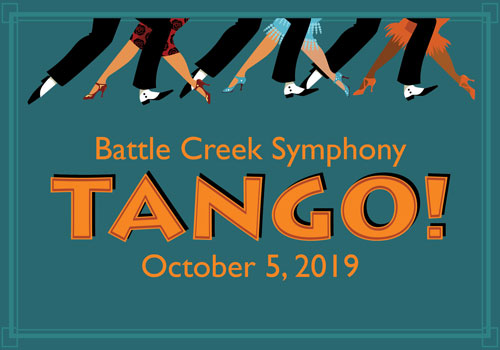 Battle Creek Symphony
Tango!
October 5, 2019
W. K. Kellogg Auditorium
Hector del Curto, bandoneon
You'll enjoy this romantic Argentine style tango music featuring traditional tango and Tango Nuevo. Guest artists include Hector del Curto, one of the most sought-after bandoneonists in the world, and tango dancers Ana Padron and Andres Bravo.
More Info
To order, click Get Tickets or call 269-963-1911.  Subscription tickets available now, Single tickets will be available later in the summer. Please see the attached order form for seat availability and prices.
Great Value
Ticket prices begin at just $11 for select concerts - cheaper than a movie!
Easy Ordering
Order online, call 269.963.1911 option 1, or send in the form below to order your tickets today.
Free Tickets
Bring a friend! Get a free ticket to one concert with each subscription.
Easy Exchange
If you can't make it to a concert, contact us by noon the Friday before the concert and we'll exchange your tickets for tickets to a future concert; or accept your tickets as a donation and we'll mail you a receipt for tax purposes.
Discover the Magic of Music