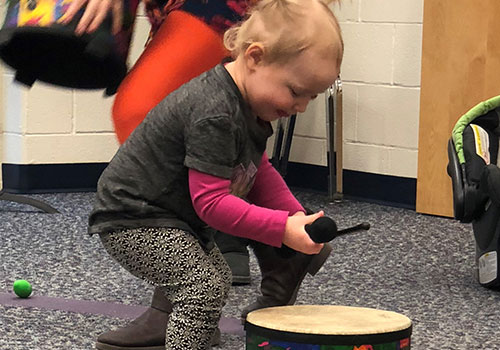 We are not offering the class at this time due to covid, but hope to offer it in person again soon when it's safe to do so.
Give your child a head start through the Gordon Music Learning Theory based classes, Music First and Music Second.
Introducing Music Second, a NEW group class at The Music Center. This class is considered the next step from Music First. Music Second will consist of warm ups, breathing, focus, games, core music with quick transitions to keep the fun going! Designed to bridge into a more advanced music education for your little ones.
Call 269.963.1911 or contact us to sign up