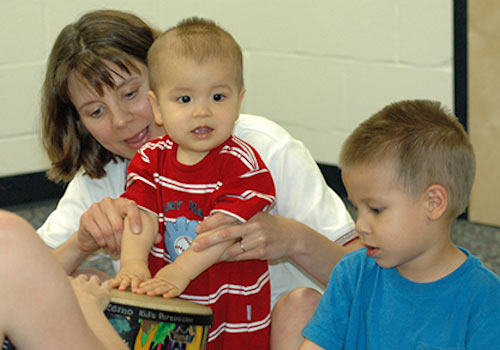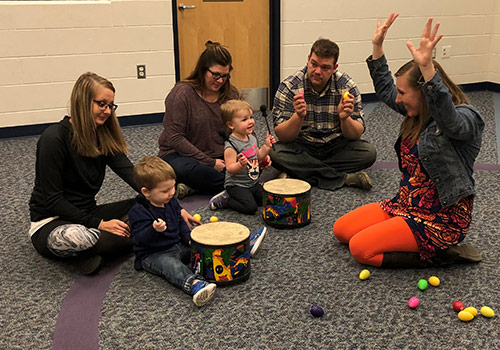 We are not offering the class at this time due to covid, but hope to offer it in person again soon when it's safe to do so.
Give your child a head start through the Gordon Music Learning Theory based class, Music First.
Music First helps your child:
* Develop early literacy and language readiness
* Acquire reasoning and early math learning readiness
* Cultivate a lifelong love of music
* Increase self-control
What is Music First?
Develop your child's mind and spirit in this enjoyable and social class of singing, chanting, moving, and playing of simple percussion instruments. These classes will give your child a jumpstart in their musical development, so music will come much more easily to them in the future, and be an enjoyable part of their lives.
Infant/Toddler/Preschool (birth to 5 years) Children experience a wide variety of tonalities and meter through movement, singing, and playing of simple percussion instruments in a relaxed environment. Parents or other caregivers are required to participate.
Music First is offered all year long. Call today!
Community Music School offers generous financial aid to families with less than $60,000 in annual income on a sliding scale.
For more information call 269.963.1911 ext. 2589
Ask about our OFF CAMPUS MUSIC FIRST opportunities!
Call 269.963.1911 or contact us to sign up