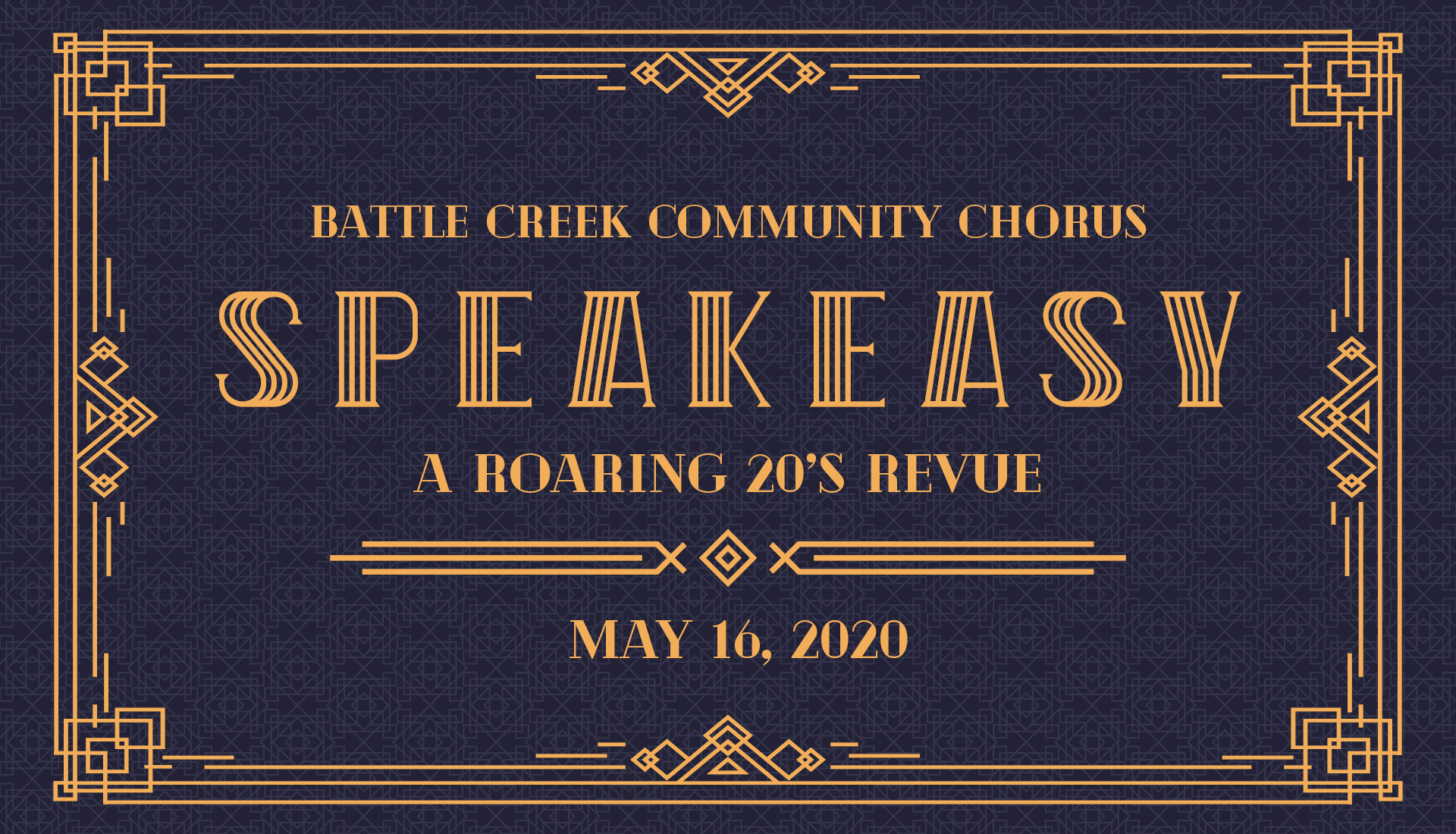 Speakeasy - a roaring 20's revue
Battle Creek Community Chorus
Saturday, May 16th, 7:30 pm
Binda Performing Arts Center

It's the "Roaring '20s" once again, and the Community Chorus is celebrating by presenting a program of music from the 1920s in a program that will delight both eye and ear.  We'll be joined by a "speakeasy band" and we'll have small groups, solos, and some costumed dance numbers! 
Tickets $10 adults/$5 children
Tickets are available by calling 269-963-1911, select 1
Call 269.963.1911 or email now to get your tickets now!