Conductor's Sneak Peek: Beethoven Symphony No. 7, fourth movement
Battle Creek Symphony Music Director Anne Harrigan offers her perspective on the fourth movement of Beethoven's 7th Symphony. This is the fourth in a multi-part season in preparation for the November 21st broadcast of Beethoven's Birthday Bash.
Don't forget to order your free tickets to the broadcast!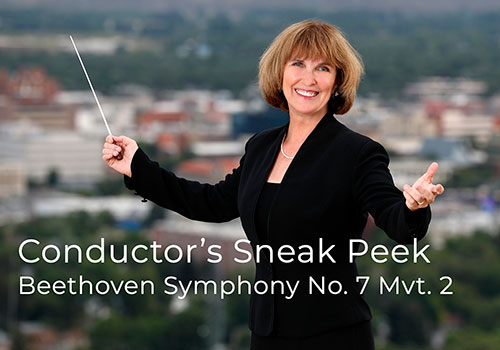 Anne Harrigan offers insights into Beethoven's Symphony No. 7, second movement.
More Info
Thank you to our sponsors!