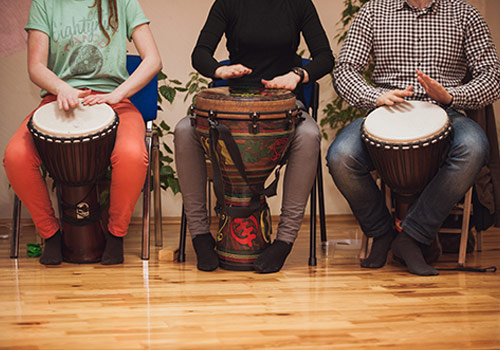 Ages 8-up, relieve a little stress from the day by playing these wonderful hand drums. We also have other instruments like maracas and rattles to make different sounds. Join this drum circle!
World Drumming
Day/Time:  Contact us for details
Location:  The Music Center
Instructor:  Dennis Downing
Registration Fee $10.00
Class Fee $11/session
Age of Student:  Age 8 and up
Community Music School offers financial aid to families with $60,000 or less in annual income on a sliding scale.
For more information
269.963-1911 ext. 2589
Call 269.963.1911 or contact us to sign up