Battle Creek Community Chorus
Find out why Tuesday night is the best night of the week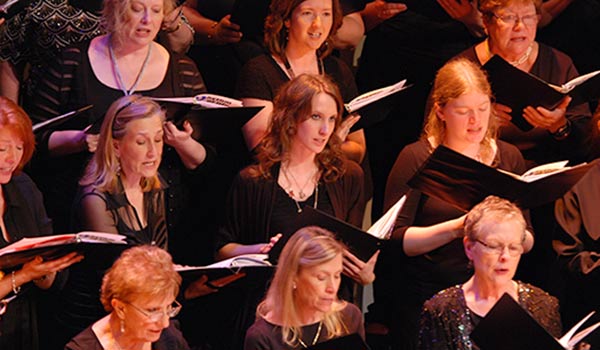 About the Battle Creek Community Chorus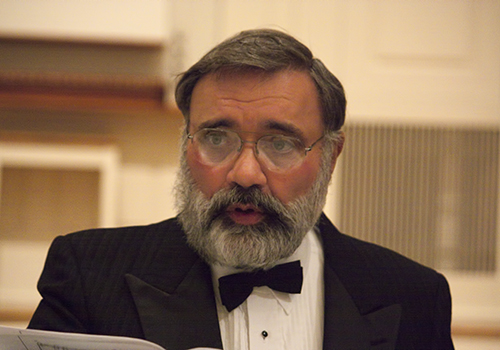 Sing for the Joy of Singing
The Battle Creek Community Chorus is an adult chorus dedicated to the enjoyment of vocal music and excellence in performance. The Community Chorus's motto is "we sing for the joy of singing." The Chorus performs a variety of music, from classical to popular and everything in between, and performs on occasion with the Battle Creek Symphony.
The Chorus welcomes all singers in high school and beyond who would like to sing a variety of choral music with the highest of performance standards. Experience singing in choirs is not essential, but very helpful.
Join us!
If you are interested in joining the Chorus, contact The Music Center at 269.963.1911 or via email.
Depending on when singers come to their first rehearsal (and how close the Chorus is to a concert) the Director may ask the singer to delay their official start with the chorus until rehearsals start for the 'next' concert.
Battle Creek Community Chorus Pike13 registration instructions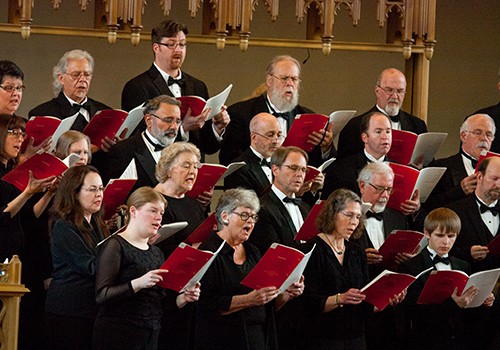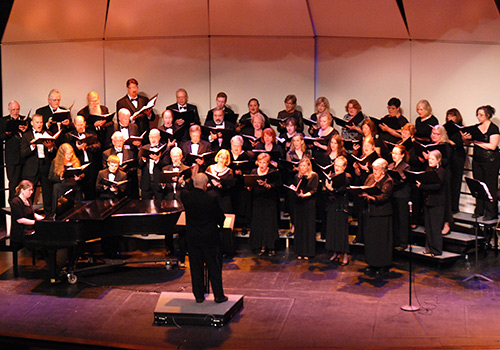 Music Center Choral Season
The Music Center Choruses have a delightful variety of programs to inspire and entertain you. Call 269.963.1911 for tickets and more information.
Call 269.963.1911
Our folks at The Music Center can get you all of the information you need to get started. Or contact us here.
When are rehearsals?
The Battle Creek Community Chorus rehearses on Tuesday evenings from 7:00 – 9:00 pm.
How Much Does it Cost?
Dues are only $150 per year. You can pay at once or have monthly withdrawals from a credit card or bank account.
Sounds Great! Sign me up
Contact us for more information, or come to rehearsal on Tuesday night.
Clayton Parr, Music Director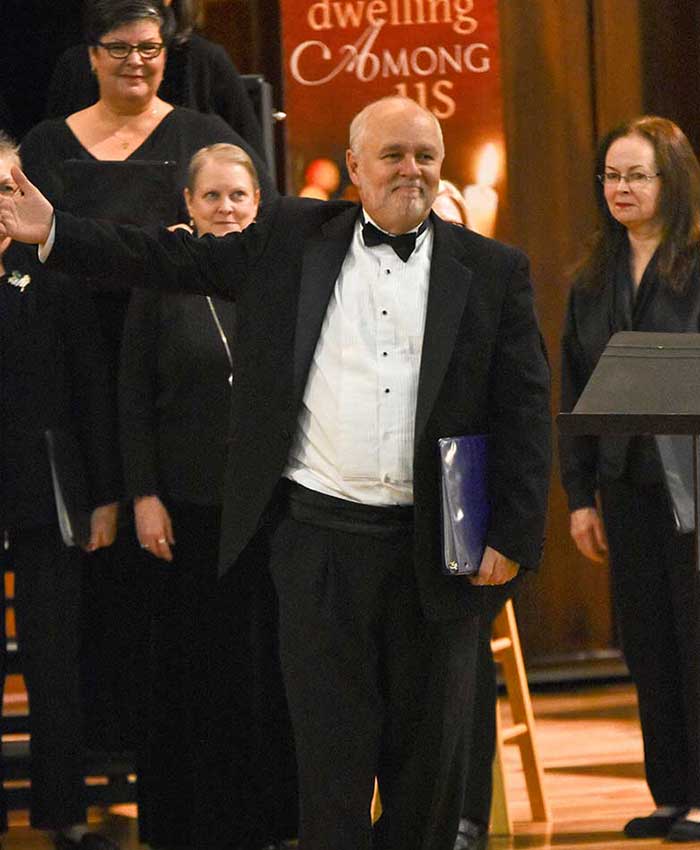 Community Chorus Director Clayton Parr is Director of Choral Activities at Albion College, Albion, Michigan. A native of Detroit, Dr. Parr graduated from Albion with degrees in music and physics. He taught music and mathematics in the public schools in Michigan and New York and received his Master's and DMA from Michigan State University. He has over 20 years experience as a full-time collegiate faculty member, having taught at DePaul University and Miami University in Ohio. His choirs have performed at conventions of the American Choral Directors Association, Illinois Music Education Association, Ohio Music Educators Association, Intercollegiate Men's Choruses and College Music Society. His choirs have completed several international tours and have won prizes at the International Musical Eisteddfod in Llangollen, Wales on two occasions. His activity as guest conductor, lecturer, adjudicator and performer has taken him to 23 states and 18 foreign countries, including the Republic of Georgia, where he was a Fulbright scholar for the 2005-2006 academic year at the Sarajishvili State Conservatoire. His guest conducting appearances include the Ohio All-State Choir for the Ohio Music Educators Association. As a performer, Parr has sung with the Cincinnati Opera, Music of the Baroque, the Grant Park Music Festival, Oregon Bach Festival, and the Santa Fe Desert Chorale. His articles have been published in the Choral Journal, Music Educators Journal, and International Choral Bulletin, and he is editor for the series "Music of the Republic of Georgia" for earthsongs publishing. His solo appearances have included Carmina Burana with the National Music Center Symphony Orchestra in Tbilisi, Georgia. He has served in various leadership positions with the American Choral Directors Association, and is currently Executive Secretary of Intercollegiate Men's Choruses. He is music director of Ensemble Alioni, a Chicago-based group dedicated to the performance of Georgian folk song.