Battle Creek Community Chorus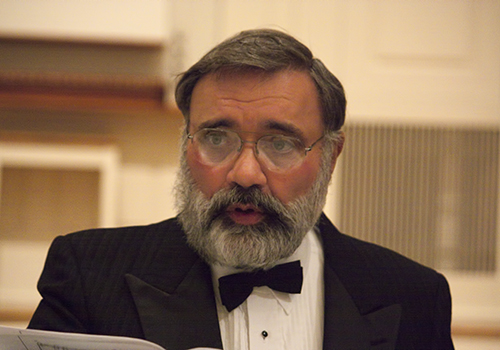 Sing for the Joy of Singing
The Battle Creek Community Chorus is an adult chorus dedicated to the enjoyment of vocal music and excellence in performance. The Community Chorus's motto is "we sing for the joy of singing." The Chorus performs a variety of music, from classical to popular and everything in between, and performs on occasion with the Battle Creek Symphony.
The Chorus welcomes all singers in high school and beyond who would like to sing a variety of choral music with the highest of performance standards. Experience singing in choirs is not essential, but very helpful.
Join us!
If you are interested in joining the Chorus, contact The Music Center at 269.963.1911 or via email.
Depending on when singers come to their first rehearsal (and how close the Chorus is to a concert) the Director may ask the singer to delay their official start with the chorus until rehearsals start for the 'next' concert.
Battle Creek Community Chorus Pike13 registration instructions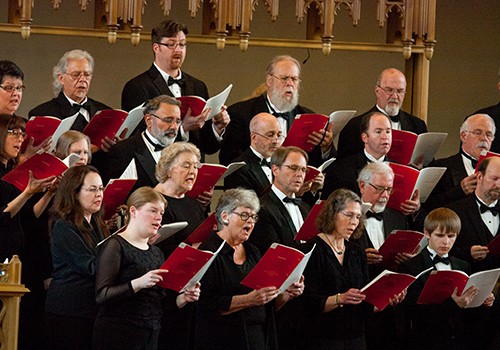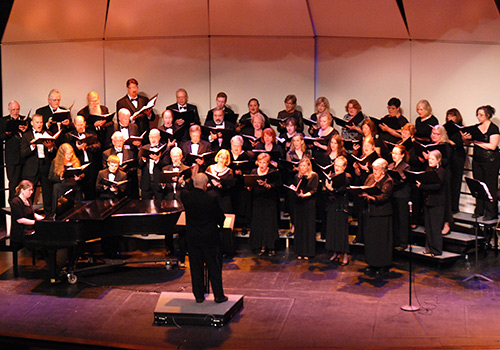 Music Center Choral Season
The Music Center Choruses have a delightful variety of programs to inspire and entertain you. Call 269.963.1911 for tickets and more information.
Greg Black, Music Director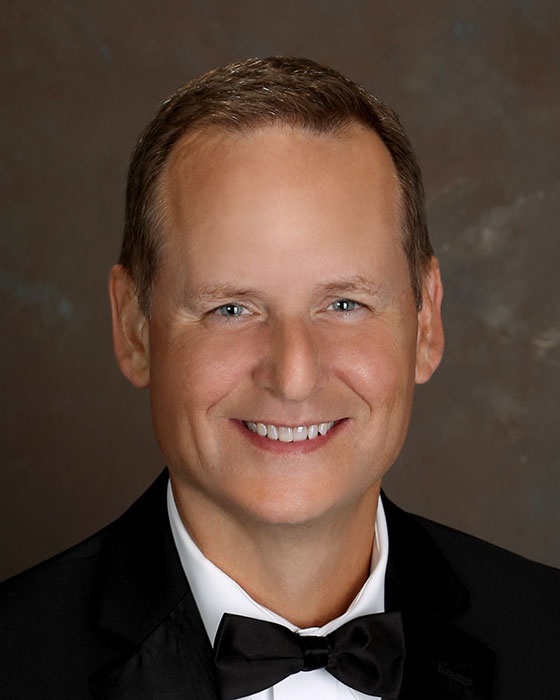 Please welcome new Battle Creek Community Chorus Music Director, Greg Black. Greg has been involved in The Music Center in one form or another since 1995 as he and his wife Kara Black started the early childhood program, Music First, when the classes were originally offered. "I was her assistant for 3 or 4 years in that role. Since then, I have worked "alongside" The Music Center in collaboration as the director of The Chamber Choir and Spartanaires at Lakeview High School, and as a parent of two boys in the Battle Creek Boychoir," he shares. "In 2012, I served as the guest conductor of the Battle Creek Boychoir for their tour of St. Louis that June."
Greg has a bachelor's degree in vocal/general music education and a master's degree in choral conducting, both from Michigan State University. "I have been teaching music in the Lakeview School District since 1996, grades K-12. I worked with the Lakeview Marching Band for 20 years and the Spartanaires show choir for 26 years." When asked how he first decided on music as a career, he shares, "In the Summer of 1988, I was attending the National Music Camp's All-State Choir program at Interlochen. One of the pieces we learned and performed was "Nänie" by Johannes Brahms. That piece changed my life. It was what made me want to become a choir director."
Greg adds, "I am excited to be a part of a community group that performs at a high level. Also, not many community choruses have the opportunity to perform with an established symphony orchestra like the Battle Creek Symphony. This is always an amazing experience."