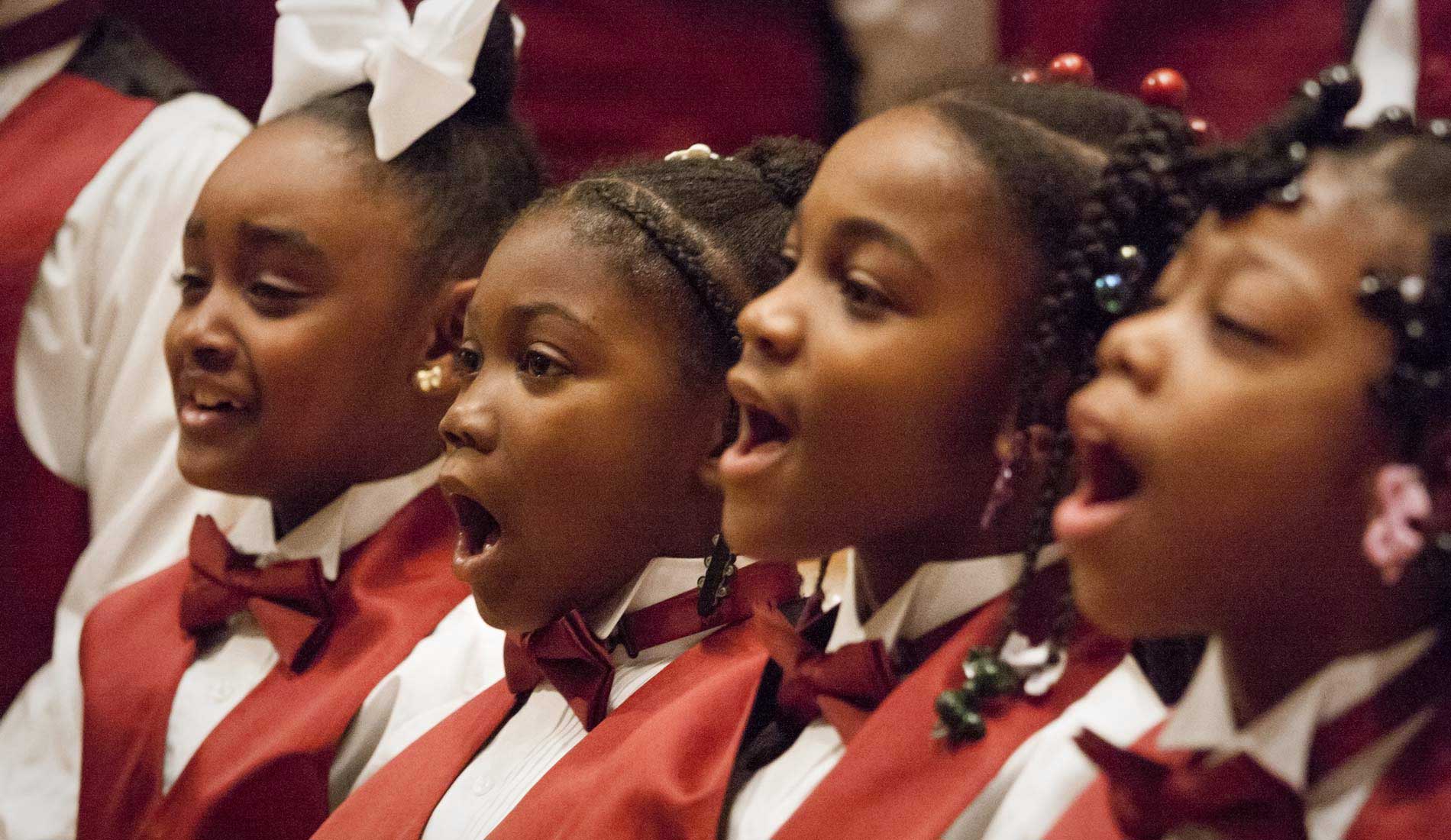 Changing lives through music
Discover the energy and excitement of the Sojourner Truth Gospel Choir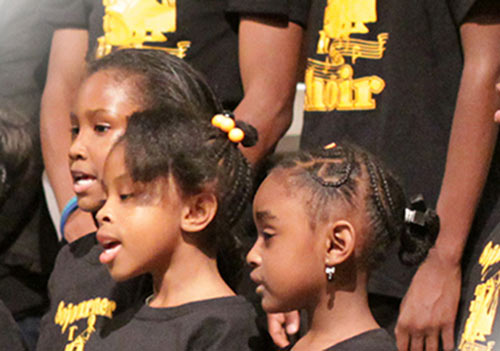 About the Sojourner Truth Choir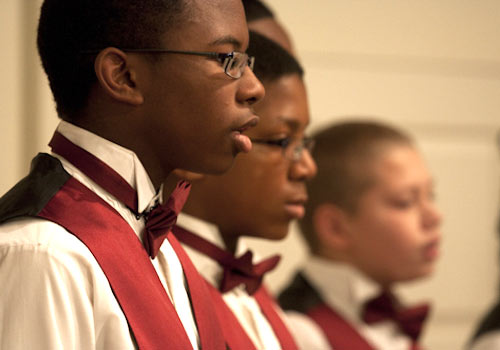 Sojourner Truth Gospel Choir
Sojourner Truth's ideals of freedom, equality and faith live on in the joyful young voices of The Music Center's Sojourner Truth Choir.
Among the choir's many notable performances was the Kellogg Foundation's 75th anniversary celebration in 2005, when the choir shared the stage with South Africa's Archbishop Desmond Tutu and Michigan Governor Jennifer Granholm.
The choir originated in city-wide celebrations, begun in 1997, of the 200th anniversary of Sojourner Truth's birth. In 2001, the choir became a part of The Music Center's tuition-free after school program, IMPACT.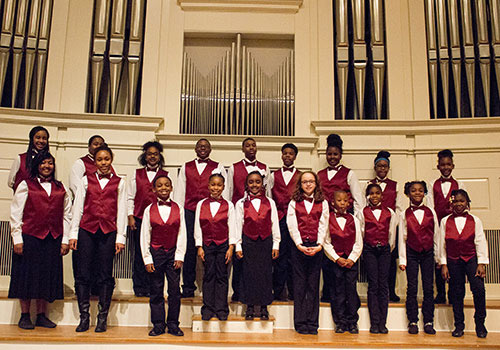 Join for Free!
Interested in joining Sojourner Truth Choir? Rehearsals are Wednesday evenings at The Music Center.
This gospel choir is open to school children age 7 and up. There is no tuition. The choir is directed by Jenalle McKenzie.
Call The Music Center, 269.963.1911, option 2 for more information.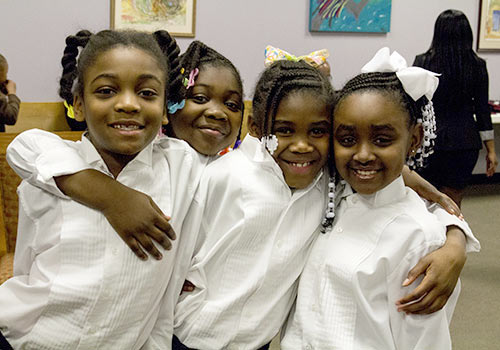 Sojourner Truth Choir Performances
Sojourner Truth Choir maintains a busy schedule of performances in the community. For information on hiring the ensemble for your event, please contact Carolyn Ballard at 269.963.1911, ext. 2523.
Call 269.963.1911 or contact us to sign up