Battle Creek Symphony Auditions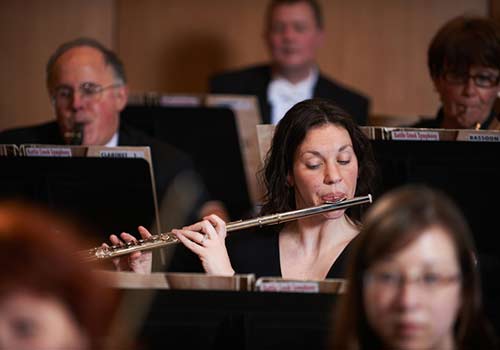 THE BATTLE CREEK SYMPHONY
ANNOUNCES THE FOLLOWING OPEN POSITIONS FOR THE 2022-23 SEASON:
Sunday, October 2, 2022
Principal Second Violin and Section Violin
Assistant Principal Viola and Section Viola
Section Cello
All auditions will be held at The Music Center on the campus of Kellogg Community College in Battle Creek, Michigan
For more information, excerpt packet, or to apply submit resume to
Operations Manager
operations@yourmusiccenter.org
Battle Creek Symphony 2022-2023 dates:
October 1 - Elgar Cello Concerto and Pictures at an Exhibition
November 5 - A Night at the Opera
December 10 - Big Band Christmas
March 4 - Cirque
May 6 - Brahms Symphony No. 2

2022-2023 BCSO Service Schedule
Auditions take place throughout the year, based on need. Check this page for updates or contact the Operations and Personnel Manager for openings and more information. Per service rates are $92 for principal and $82 for assistant and section except for school concerts and outreaches. Mileage is reimbursed at $.28 per mile per trip up to $120 for round trips less than 800 miles, and up to $200 for round trips greater than 800 miles. Up to one round trip per day is reimbursed. The maximum mileage reimbursed per concert cycle is $200. Musicians requesting homestays are reimbursed for one round trip (up to $200).

LODGING: Every effort will be made to provide home stays for Musicians when requested at least four weeks in advance. With the exception of last-minute substitutes, if home stays are not requested at least two weeks in advance, no lodging will be provided. Musicians are responsible for their own meals and ground transportation. 
The Music Center is committed to diversity and engages in a policy of equal employment opportunity designed to promote a positive model of inclusion. As such, The Music Center encourages performers of all ethnicities, gender identities, and ages, as well as performers with disabilities, to attend every audition.
Candidates must be authorized to work in the United States.