Where Words Fail . . . Music Speaks
This past year has left many at a loss for words, while music continues to bridge distances, speak volumes, and help bring us together. It's time to gather as a community to heal, to hope, and to thrive through song.
Join us once again for in-person performances, classes, private lessons, and more.
Music Speaks—to you, to me, to community
Our 2020-2021 virtual ​​season was a huge success, all thanks to the support of our generous patrons and local foundations. We are overjoyed to welcome the community back into our classes and venues, in-person and with safety precautions in place!
Whether you're a new student, an experienced musician, or simply moved by live performances, join us as we celebrate coming together after a year apart—in person and in song! 
Contact us today to register for classes or reserve your tickets for this season's symphony!
Want to stay informed on all things TMC?
Sign up for our e-newsletter below.
Music Speaks—through the Battle Creek Symphony
We're thrilled to welcome you back in person for our 2021-2022 Season!  
Last year, our online concerts reached thousands across the U.S. and Maestra Harrigan has been busy putting together yet another ambitious season. It's all about celebrating coming back together after a year apart—and OH, how we've missed you! 
This season offers a variety of classic, contemporary, and one-of-a-kind commissioned music. We've planned an entire live concert season, but we're ready to change course if necessary as we follow CDC and local health department guidelines.
Season opener: New Beginnings - ​​Kevin Cole, Piano October 2, 2021
This All-American concert celebrates coming together after a year apart, with Kevin Cole performing Rhapsody in Blue, and Copland's Appalachian Spring.
Contact us today to buy your tickets!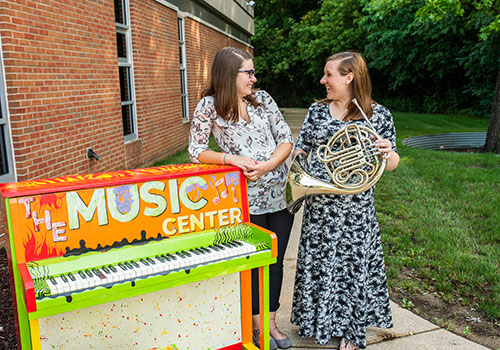 Ever since the formation of The Music Center in 2000, we've been passionate about building community through music. The Music Center is a unique combination of music arts and programs created to enhance the lives of children and adults of all ages and talent levels. Although the past year and a half has been full of challenges, our mission remains the same. If anything, we've learned more about the incredible power of music to unite a community through unprecedented times.
Read More

→
Music Speaks—through you
Don't put your music dreams on hold any longer.
It's time to come back strong and join together in song, with the reopening of our Community Music School! Choose from in-person or online one-on-one lessons and group classes for all ages and skill levels—from infants to adults!
Offerings include: 
Voice lessons
Orchestra instruments
Guitar
Piano
Percussion/Drums
Music First and Music Second classes for children 0-7 years of age
IMPACT program: Hip-Hop dance, percussion, and piano (FREE Fall session to begin in  October)
Generous financial aid is available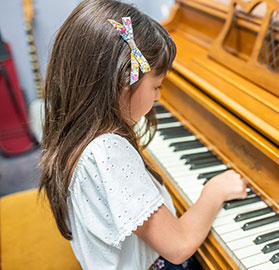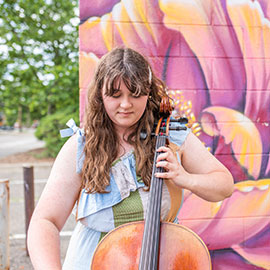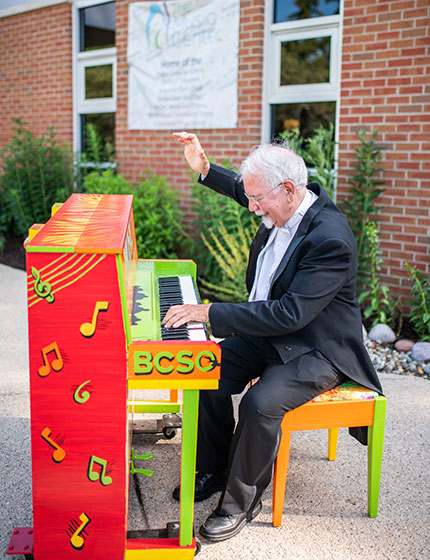 Ready to sing and play? Find the artist in you - register today!
Music speaks—through song
Join us to sing for the joy of singing!
The adult chorus (high-school age and up) is dedicated to the enjoyment of vocal music and excellence in performance. Anyone can join—no tryouts—except for placement purposes!
Our choruses perform a variety of music, from classical to popular and everything in between—all performed at the highest of standards. They even perform on occasion with the Battle Creek Symphony.
Music selections include incredible pieces reflecting our commitment to diversity, inclusion, and equity, including Hebrew Love Songs, Potawatomi/Native American music, Black hymns, and ballads.
Call or contact us today to sign up!