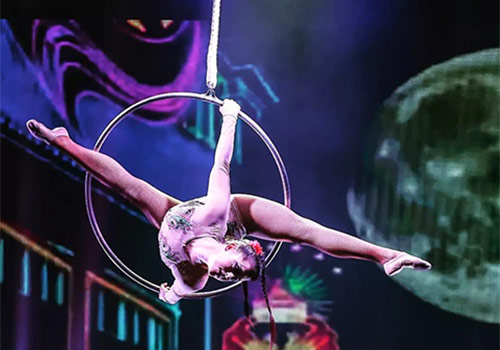 Ron Oppenheimer defies gravity. With grace and precision, he deftly climbs and descends a pole, suspended from above. His body creates one abstract form after another in a passionate performance made only more powerful by the music that accompanies his every move.
Oppenheimer is one of seven cirque – as in Cirque de Soleil – performers who will be joining the Battle Creek Symphony in a first-of-its-kind show that combines the music of the full orchestra with performance art. The Magic of Cirque and Symphony will debut Saturday at 7:30 on March 4 at the WK Kellogg Auditorium.
Read More
We'd Love to hear from you!
CORONAVIRUS UPDATE (COVID-19)
The Music Center is currently open and resuming all activities. We take the safety of our students and staff very seriously and follow the CDC and State of Michigan safety guidelines. While we understand some may wish to adhere to their own interpretation of protocols, you will be required you to comply with safety postings in our building in order to participate in our classes and lessons.
Help us build community through music