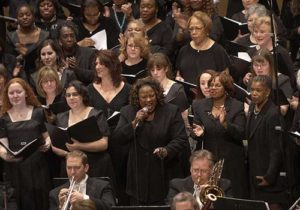 The music community illuminates issues facing African Americans today and explores Black history. On the morning after the murder of George Floyd, Anne Harrigan, the artistic director of the Music Center and conductor of the Battle Creek Symphony, decided to go out for a coffee in her Grand Rapids neighborhood only to find one of her favorite coffee shops boarded up. She knew protests were sweeping across the city, but the stark reality of those wooden windows stunned her.
Read More
We'd Love to hear from you!
CORONAVIRUS UPDATE (COVID-19)
The Music Center is currently open and resuming all activities. We take the safety of our students and staff very seriously and follow the CDC and State of Michigan safety guidelines. While we understand some may wish to adhere to their own interpretation of protocols, you will be required you to comply with safety postings in our building in order to participate in our classes and lessons.
Help us build community through music