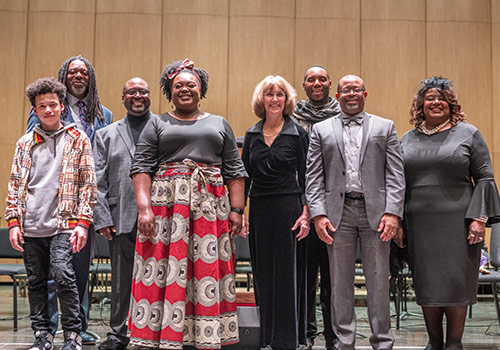 The Battle Creek Symphony is partnering with Kellogg Community College this month to present a free community forum event focused on a musical response to social unrest and the Black experience that was performed in Battle Creek last spring.
The "Hold On, America, Hold On!" forum, presented by the Battle Creek Symphony in conjunction with KCC's Music Program and Equity, Diversity and Inclusion Committee, will be held from 5:30 to 7 p.m. Monday, Sept. 12, in the auditorium of the College's Davidson Visual and Performing Arts Center, on campus at 450 North Ave. in Battle Creek.
Read More
We'd Love to hear from you!
CORONAVIRUS UPDATE (COVID-19)
The Music Center is currently open and resuming all activities. We take the safety of our students and staff very seriously and follow the CDC and State of Michigan safety guidelines. While we understand some may wish to adhere to their own interpretation of protocols, you will be required you to comply with safety postings in our building in order to participate in our classes and lessons.
Help us build community through music