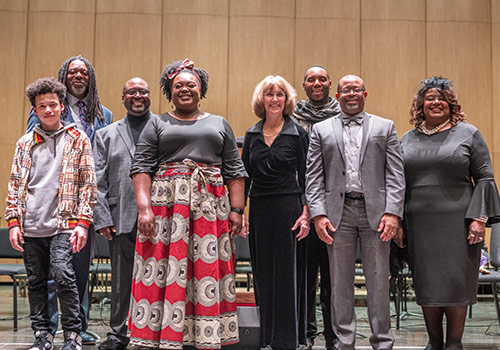 After the death of George Floyd in May of 2020, music educator and singer Gerald Case-Blanchard recorded a heartfelt, honest reaction to the injustice. His message to America: we must do better, and to do that we need to come together. He ended the recording with the haunting refrain, "hold on" from one of his favorite spirituals, "Keep Your Hand On the Plow." Case-Blanchard could not have known that the short recording from his living room would spark a groundbreaking performance by the Battle Creek Symphony Orchestra almost two years later.
Read More
We'd Love to hear from you!
CORONAVIRUS UPDATE (COVID-19)
The Music Center is currently open and resuming all activities. We take the safety of our students and staff very seriously and follow the CDC and State of Michigan safety guidelines. While we understand some may wish to adhere to their own interpretation of protocols, you will be required you to comply with safety postings in our building in order to participate in our classes and lessons.
Help us build community through music