CORONAVIRUS UPDATE (COVID-19)
COVID-19 Update as of 4/27/2020
The Music Center office will extend closure until May 17. Music Center programs are postponed including individual lessons, band, choirs, and group classes. Administrative staff will continue to monitor emails/office phones from 9am-5pm Monday-Friday.
At this time, we are asking patrons of any canceled programs or concerts to consider making a donation instead of requesting a refund. The Music Center, like many other arts programs, will suffer financial losses due to these changes. We are working hard to secure the future for music education and appreciation in Calhoun County.
Help us Build Community Through Music
The Community Music School offers a variety of music education, from private lessons and group classes to choirs and ensembles. Learn to play the guitar like you've always dreamt about, take pleasure in singing, enjoy learning piano, embrace the violin . . . the options are unlimited! Whether you're a beginner or an experienced musician, our talented instructors will help you get the most from your instrument to advance to the next level of expertise and enjoyment. Generous financial aid is available to families with less than $60,000 in annual income.
Discover the Magic of Music
Music Center Lessons, Classes and Ensembles
Come explore a lifetime of musical opportunities in band and orchestra instruments, guitar, piano, drums, or voice.
Foster joy and confidence in our Music First and Music Second classes for ages 0-5. Children experience a wide variety of tonalities and meter through movement, singing, and playing of simple percussion instruments in a relaxed environment.
Directed by Laura Hirleman, Community Music School Concert Band rehearses on Tuesday evenings and is open without auditions to instrumentalists age 15 and up. Enjoy a variety of repertoire, learn valuable ensemble skills, and take part in several concerts over the year.
Ages 8-up, relieve a little stress from the day by playing these wonderful hand drums. We also have other instruments like maracas and rattles to make different sounds. Join this drum circle!
Impact classes are tuition free classes held at Ann J. Kellogg elementary, including beginning drums, keyboard, and also includes the Sojourner Truth Choir.
This is a great starter class for students ages 7-10.  You are provided drum sticks and a drum pad.
Scholarships and financial aid
The Music Center offers several non-need based scholarships for lessons and classes.  In addition, The Miller Foundation, through BCreative, offers non-need based scholarships of up to 50% of tuition for students in the Battle Creek metro area.  The application is a simple application process and is due on the 15th of every month.  See the BCreativeArts link to apply, or contact us for assistance.
In addition to scholarships, The Music Center offers generous financial aid on a sliding scale to individuals and families of all ages for classes, choirs, lessons and ensembles. The application is simple and confidential.  Financial aid is available to families with less than $60,000 in annual income.Contact us for information and we'll guide you through it!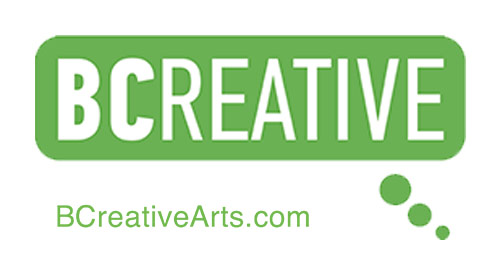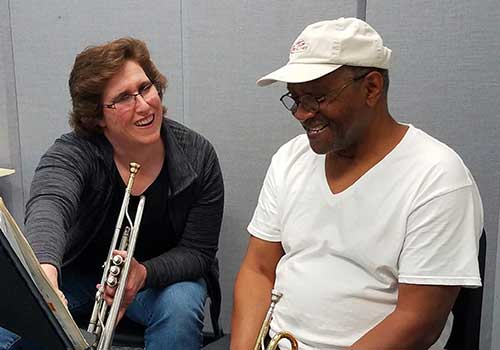 Brain Development
Studies find that children who take music lessons show greater improvement in math, science, reading, and memory skills.
Self-Expression and Creativity
The world's greatest leaders, entrepreneurs, innovators, and inventors have something in common - creativity.
It's Good for your Body
Music is good for pain relief, heart health, headaches, and boosts immunity.
Generous Financial Aid
Generous need and non-need based financial aid is available through The Music Center and BeCreative.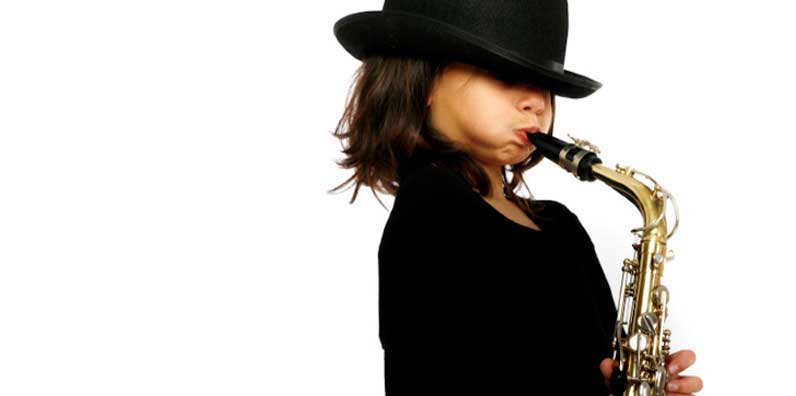 Contact Us
We would love to hear from you!
269.963.1911