Welcome back! Choose how you want to learn ... online or in person!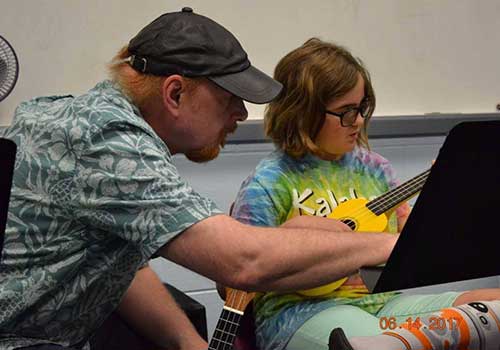 We welcome students of all ages and all skill levels! Enjoy one-on-one mentoring with an instructor to develop your musical talent. We offer piano, voice, and guitar, along with orchestral instruments. Ages six through adult for most instruments is best. Lessons can run from 20 minutes up to an hour depending on student need, age, and skill level. Call for details and availability.
Here are some of the instruments taught through one-on-one lessons:
French Horn, Trombone, Trumpet, Cornet, Baritone, Euphonium, Saxophone, Flute, Piccolo, Oboe, Clarinet, English Horn, Bassoon, Guitar, Ukulele, Banjo, Violin, Viola, Mandolin, Cello, Bass, Drums/Drum Kit, Marimba, Xylophone, Bongos, Djembe, Piano, Voice
One-on-One Lesson Tuition:
20 minutes $16.50
30 minutes $25
45 minutes $37.50
60 minutes $50
Community Music School offers generous financial aid to families with less than $60,000 in annual income on a sliding scale.
For more information call 269.963.1911 ext. 2589
Call 269.963.1911 or contact us to sign up.
Call 269.963.1911 or contact us to sign up