CORONAVIRUS UPDATE (COVID-19)
The Music Center is currently open and resuming all activities. We take the safety of our students and staff very seriously and follow the CDC and State of Michigan safety guidelines. While we understand some may wish to adhere to their own interpretation of protocols, you will be required you to comply with safety postings in our building in order to participate in our classes and lessons.
Help us build community through music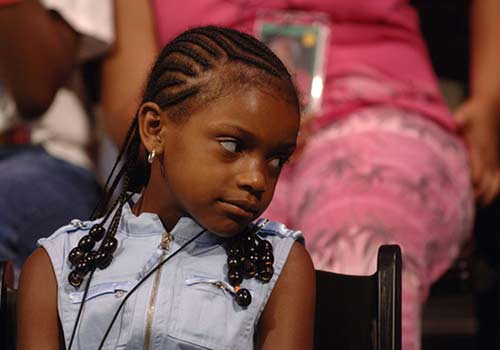 Music Makes A Difference
Help us to realize our vision of building community through music
Music Center Annual Fundraiser
"I think music in itself is healing. It's an explosive expression of humanity. it's something we are all touched by. No matter what culture we're from, everyone loves music." - Billy Joel, The Piano Man
Our motto is to listen, learn, play, perform. We live and breathe this every day. Engagement takes on all forms such as playing, singing, taking lessons or classes, attending events, and sharing the gift of musical achievement. Collectively, The Music Center impacted over 30,000 people last year and held 63 events during our 2015-2016 season. Only through support from you can we achieve this level of engagement.
But The Music Center is Much More . . .
We Dare to Dream of a Better Battle Creek. We have so much more to offer the community. We know there are hundreds of underserved children we want to expose to the magic of music through I.M.P.A.C.T. and the Sojourner Truth Choir. We know there are multiple untapped opportunities to expand the offerings of the Community Music School to those who no longer have music education in the classroom. There are wonderful, original ideas we'd like to implement in our future Symphony concert seasons, and want to expand the Choirs so more can share in the joy of singing. Yes, we Dare to Dream of these goals as realities.
We Dare to Dream of Growth. Our goal is to implement more programs to assist a greater number of children in preparing for kindergarten, increase our financial aid budget to go further, offer more scholarships, provide far greater outreach through new initiatives, create engagement programs, increase employment opportunities for those with a passion for music, and become a cornerstone of the resurgence of Battle Creek and the new vision for the community and surrounding area.
We Dare to Dream of Community-Wide Impact. And, yes, we Dare to Dream of a time when music is elevated in this community to the level it deserves and people understand the value we bring to extend the cultural characteristic of Battle Creek, assist economic development, and champion excellence in education. We also Dare to Dream of a time when music is recognized as a valuable wellness tool and programs are implemented to help people cope with pain, treat dementia, reduce depression and anxiety, and uncover the healing properties of music.
To make all of this happen, we need your help. Please consider making a donation to The Music Center or any one of our programs and support our important mission.  Donate online here, or call 269.963.1911, ext. 2586.
Thank you!
WHY SUBSCRIBE?