The Battle Creek Symphony Orchestra
Michigan's oldest orchestra played its first concert on February 16, 1899. Conductor John B. Martin combined the local German orchestra with his music students for the performance. Martin would to on to conduct the all-volunteer orchestra for the next 40 years.
Raymond Gould led the orchestra for its first concert at W.K. Kellogg Auditorium on December 7, 1941, during which an announcer informed the audience of the attack on Pearl Harbor. Under Gould, the Symphony became a charter member of the American Symphony Orchestra League and created a Board of Directors, a Players' Board, and a Women's Committee for fund raising. Gould's son-in-law, Roger Parkes, took up the baton for thirteen years, during which the orchestra grew to 70 pieces. The 50th anniversary concert in 1949 was attended by eight members of Martin's original orchestra.
Four conductors followed in the next eight years, followed in 1968 by William Stein, who would lead the orchestra for two decades. The 75th anniversary concert included the eighth and ninth performances of Leonard Bernstein's monumental new piece, Mass: A Theater Piece For Singers, Players and Dancers. Stein led the orchestra on two European tours. He brought the first fully-staged Nutcracker ballet to Battle Creek, and led partially staged performances of La Bohéme, Coppelia, Fidelio, Hansel and Gretel, and The Mikado.
In June, 1989, Matthew Hazelwood took over the baton, and shortly afterward, Pamela Starrett Ingalls became executive director. Concert highlights of the 90s include world premieres of commissioned works by African-American composers Leo Edwards and Gary Powell Nash, performances of Verdi's Requiem in Battle Creek and Jackson, a semi-staged production of Tosca, and performances of Carmina Burana in Battle Creek and Albion. A longstanding partnership with the Irving S. Gilmore International Keyboard Festival has brought artists of international stature to Battle Creek.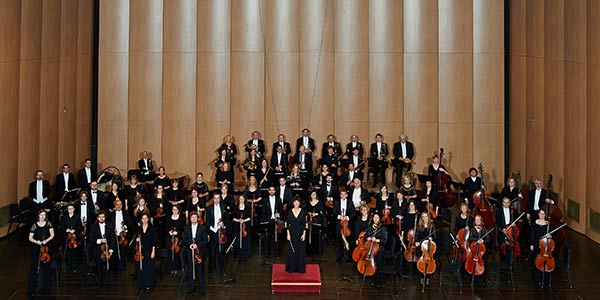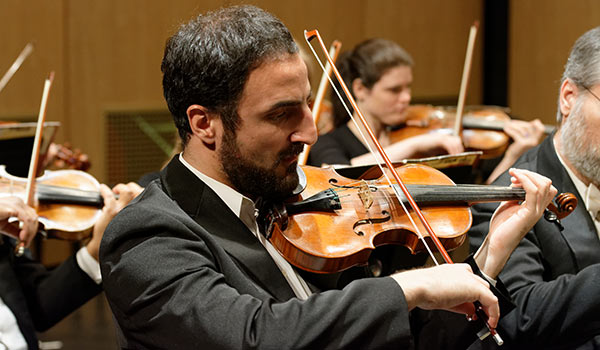 The 100th season in 1998-1999 featured world-class guest artists, record attendance, and tributes by local and national leaders. The season culminated in a performance of Beethoven's Ninth Symphony, "Ode to Joy," followed by a gala reception hosted by the Symphony Guild. Attending was Olive Gould Parkes, student of founder John B. Martin, daughter of Raymond Gould, wife of Roger Parkes, and concertmaster of the orchestra from 1939 to 1976. In 1992, the orchestra innaugurated an annual children's concert for up to 2,000 area second graders. In 1996, the Symphony launched its Community Music School program.
In 2000, the Symphony and its school merged with the Battle Creek Boychoir, Girls' Chorus and Community Chorus to form the Music Center of South Central Michigan. In March, 2000, the choruses joined the orchestra on-stage for a semi-staged production of the opera La Boheme to audience and critical acclaim. Successful collaboration continued on-stage with Carmen in 2002, and off-stage with the 2001 launch of the Music Center's Making Music, Making Leaders campaign to build a teaching and rehearsal facility on the campus of Kellogg Community College.
In December, 2002, Anne Harrigan was named the Symphony's new Music Director, and she assumed leadership for the 2003-04 concert season. Since her appointment, Harrigan has presented innovative and memorable programs which included Battle Creek native and Broadway star Doug LaBrecque, a semi-staged production of Mozart's Magic Flute, star cellist Alisa Weilerstein, and multi-media presentations of an aerialist, film scores, and Peter Boyer's Grammy Award nominated Ellis Island. In August 2005, the Battle Creek Symphony performed with the Boys Choir of Harlem for the W.K. Kellogg Foundation's 75th anniversary celebration, attended by governor Jennifer Granholm and Archbishop Desmond Tutu.