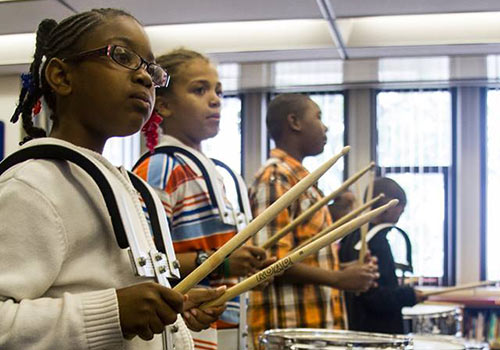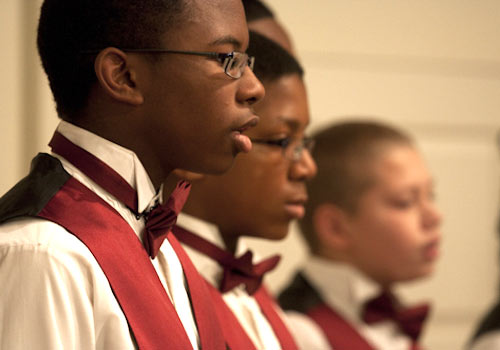 WHO WE ARE
Founded in 2001, classes have included beginning drums, keyboard, guitar, Hip-hop, and the Sojourner Truth Choir, held after school, free of charge. All lessons/rehearsals occur at Ann J. Kellogg School. The director of the program is Carolyn Ballard. The Sojourner Truth Choir has performed throughout the state for public and private audiences, including performances for Governor Jennifer Granholm.
For registration and program information, contact The Music Center at 269.963.1911,option 2.
Sojourner Truth Choir
Interested in joining Sojourner Truth Choir? Rehearsals are Wednesday evenings at the Music Center.
This gospel choir is open to school children age 7 and up. There is no tuition. The choir is directed by Jenalle McKenzie.
Call 269.963.1911 or contact us to sign up