CORONAVIRUS UPDATE (COVID-19)
The health and wellness of our staff, students, and patrons are of the utmost priority. As a precaution, The Music Center is suspending all activities for the time being. Music Center programs are postponed including individual lessons, band, choirs, and group classes. Please follow us on Facebook at "The Music Center of South Central Michigan" for additional announcements regarding event cancellations, and we will share updates as they become available. The Music Center will maintain office hours Monday through Friday from 9 am to 5 pm.
All concerts between now and June 1 are cancelled.
While we have attempted to remain open to service those of you with questions, we now have to close our doors to the public until further notice. Admin staff will be monitoring emails/office phones from 9am-5pm Monday-Friday. Music Kits are still available to the public. Please call 269-963-1911 ext. 2589 for pick up instructions.
At this time, we are asking patrons of any cancelled programs or concerts to consider making a donation instead of requesting a refund. The Music Center, like many other arts programs, will suffer financial losses due to these changes. We are working hard to secure the future for music education and appreciation in Calhoun County.
Help us Build Community Through Music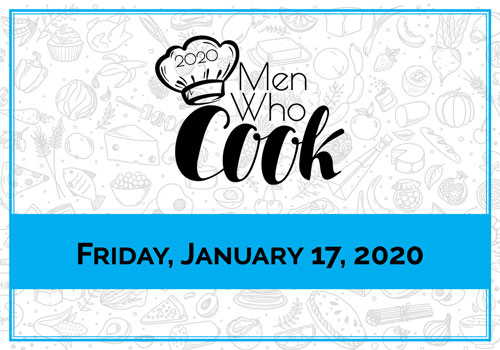 Men Who Cook
A Music Center Fundraiser
Friday, January 17, 2020, 6 pm
First Congregational Church
Tickets $85
This popular Music Center fundraiser is back! Please join us for a multi-course meal prepared by people from the community.
Enjoy great food, drinks, & entertainment. Fundraiser to support children's programs.
Read More
Call 269.963.1911 or email now to get your tickets now!