Our 124th season!
2022 - 2023 Season
Although the past year and a half has been full of challenges, our mission remains the same. If anything, we've learned even more about the incredible power of music to unite a community through unprecedented times.
We're excited to announce the Battle Creek Symphony is returning for live, in-person performances this season, starting with our first concert on October 1st. European Landscapes, featuring Amit Peled on cello, showcases all of the brilliant sounds of the orchestra in an experience that can't be beat.
Last year's groundbreaking season have left people wondering, "what's next?" You won't want to miss a minute of the passion, drama, and innovation in this next season! 
Subscription tickets for the 2023-2024 available now! Call 269-963-1911 to pick your seat.
---
GET TICKETS ONLINE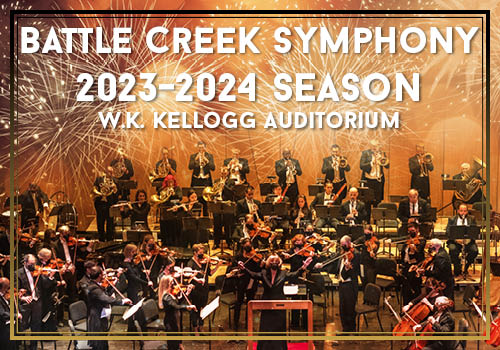 Join us for the Battle Creek Symphony's 125th season. Subscribe now for the best seats in the house! Battle Creek Symphony tickets are affordable, and easy to purchase. Our opening concert is Saturday, September 30th, with guest artist Maya Anjali Buchanan and A Musical Time Machine.
More Info
To order, click Get Tickets or call 269-963-1911. Please see the attached order form for seat availability and prices.
We'd Love to hear from you!