Symphony 2: Guys and Dolls: A Musical Fable of Broadway
Symphony 2: Guys and Dolls: A Musical Fable of Broadway
November 6, 2021, 7:30 pm
WK Kellogg Auditorium
This lightly staged production of Frank Loesser's musical comedy tells of two young couples betting against the odds in Depression-era New York City. Full of heart and humor, this Broadway hit is filled with classics such as Sue Me, Luck Be a Lady, and Sit Down, You're Rockin' the Boat. Featuring Broadway stars and local favorites, Maestra Harrigan flips this program on its head with a unique twist you won't want to miss.
"GUYS & DOLLS"
A Musical Fable of Broadway
Based on a Story and Characters of Damon Runyon
Music and Lyrics by FRANK LOESSER
Book by JO SWERLING and ABE BURROWS
GUYS & DOLLS CONCERT VERSION
Is presented through special arrangement with Music Theatre International (MTI).
All authorized performance materials are also supplied by MTI.
www.MTIShows.com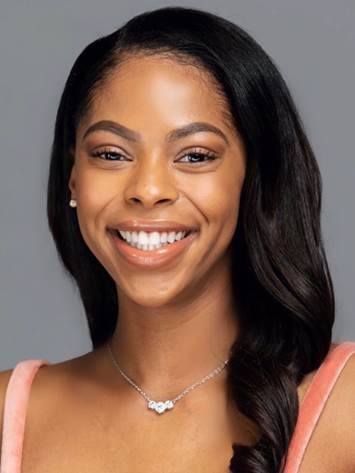 Savannah Fisher | Sarah Brown
Currently residing in NYC, Detroit native Savannah Fisher is a recent graduate from Western Michigan University's musical theatre performance program. She has entertained audiences on WMU's stage as Glinda (The Wiz), Sarah Brown (Guys & Dolls), Black Mary (Gem of the Ocean) and Queen Elizabeth (Shakespeare in Love). She is extremely excited to be reprising one of her favorite roles. More than anything, she is grateful to have an opportunity to be a part of live entertainment, after such a long intermission. She'd like to give a special shout out to her loving and supportive friends and family, as well as her representatives at The Price Group.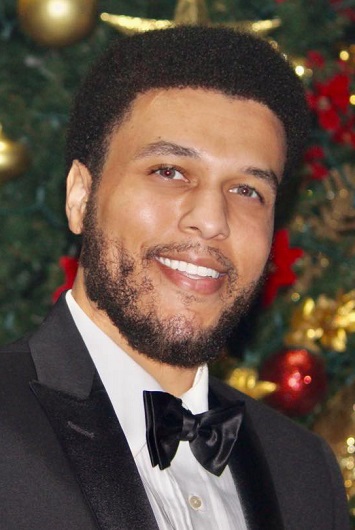 Damon McToy | Sky Masterson
Damon McToy is a proud Actors' Equity Association member. He was last seen in the International Tour of Sister Act. Two of his favorite roles include Benny in RENT and Abraham Gray in the premiere of Treasure Island, the Musical. When not performing on land, he is a lead vocalist in shows on the high seas for multiple cruise ship companies—Princess Cruises and Holland America, to name just two!
Desirée Davar | Miss Adelaide
Desirée Davar is delighted to return to Battle Creek, where she was last seen playing the role of Anita in West Side Story. On Broadway, she played in the West Side Story revival (also as Anita). Off-Broadway, she has performed in the West Side Story International Tour, New York City Center, The Ordway, Goodspeed Opera House, Sacramento Music Circus, Papermill Playhouse, Northshore Music Theatre, Jupiter Theatre, and the Denver Center. On film, she played Annie, and had TV parts in Glee and 30 Rock. She is a graduate of The American Musical and Dramatic Academy.
Desirée is one half of Superheroes in Love with her husband, Nicolas Dromard. They sing, dance, and act together in their critically acclaimed two-person show. First created in 2015, Superheroes in Love started as an autobiographical story of how the couple met, fell in love, and are real-life superheroes.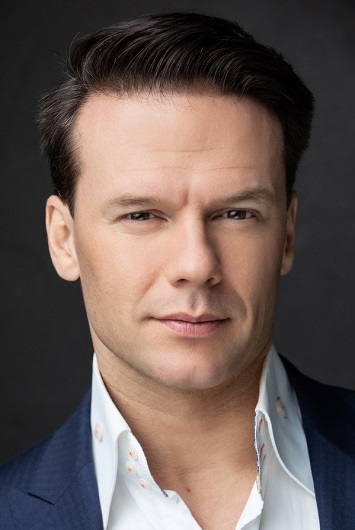 Nicolas Dromard | Nathan Detroit
Nicolas Dromard is ecstatic to be making his Battle Creek Symphony debut. He has performed on Broadway in Jersey Boys (Tommy DeVito), Mary Poppins (Bert), The Boy From Oz, and Oklahoma. He has also performed regionally in Wicked (Fiyero), Chicago (Billy Flynn), 42nd Street (Billy Lawlor), Cabaret (Clifford Bradshaw), Singin' In The Rain (Don Lockwood), and White Christmas (Phil Davis); and on national tour in Jersey Boys (Tommy DeVito), Mary Poppins (Bert), Mamma Mia!, and Wicked. His favorite (ongoing) role is as father to the show-stealing, sweet, and adorable Zélia Dromard!
Nicolas is one half of Superheroes in Love: An Evening of Song and Dance, with his wife Desirée Davar.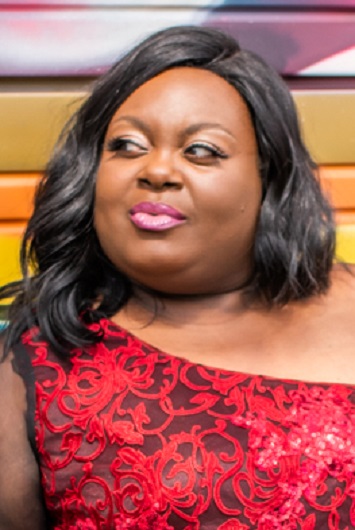 Altamiece Cooper | Nicely-Nicely Johnson
Altamiece is a professional actor who grew up right here in Battle Creek. She attended Western Michigan University for a degree in Music Theater Performance. Shortly after leaving WMU, she moved to New York City and landed a role in the Broadway musical RENT as Mrs. Jefferson.
She has since performed on many different stages all over the country. Her favorite concert (one of many) as a soloist with the Battle Creek Symphony was the Gospel Christmas concert, where she had the honor of performing alongside her mother, Carolyn Ballard and cousin, Freddy Washington, Jr. Some of her favorite theatre credits include, Chicago (Matron "Mama" Morton), Hairspray (Motormouth), Ragtime (Sarah's Friend), Smokey Joe's Cafe (BJ), Ain't Misbehavin' (Armelia), Caroline, or Change (Caroline), and Into the Woods (The Witch).
"Thanks to God, family, friends, Anne, and the wonderful staff at The Music Center for everything!! Always remember to spread love whenever and wherever you can. Be a light and LET LOVE WIN!!!!!"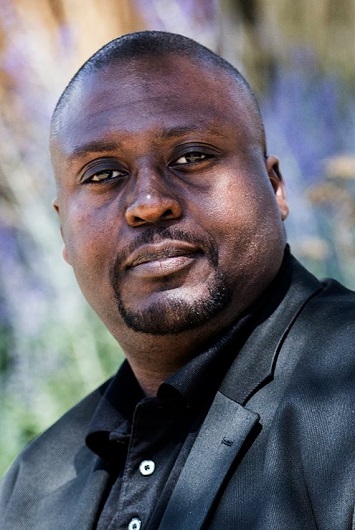 Gerald Case-Blanchard | Arvide Abernathy
Gerald Case-Blanchard has performed world-wide. He performed as a baritone soloist with numerous universities and organizations, including the Detroit Symphony Civic, UT-El Paso, Bach Festival of Kalamazoo and the Kalamazoo Symphony Orchestra, Philomel Chamber Orchestra of Philadelphia, Lansing Symphony, Battle Creek Symphony, Choral Arts Society of Philadelphia, Opera Delaware, Bel Canto Lyric Opera Company of Philadelphia, Music Society of Midland, Central Michigan Opera Works, Delaware Humanities Forum Players, Michigan State Opera Theatre, and BCV Performing Artist Opera, and Concert Artists of Philadelphia.
He has performed at the Kirchentag Festival in Bremen Germany, Yardley Early Music Festival, Galway Cathedral Series (Ireland), IHM Motherhouse Chapel Series in Michigan, and has been featured in recitals and guest appearances on several public radio stations in Michigan and Pennsylvania. Case-Blanchard currently serves as the director of vocal music at KCC, a position he's held since 2004.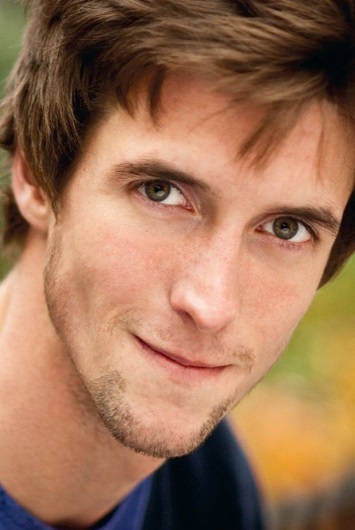 Colin McAdoo | Benny Southstreet
Colin McAdoo is excited to perform with the Battle Creek Symphony. Colin has sung around the world from Carnegie Hall to The Sydney Opera House with The Philadelphia Boys Choir and Chorale. He has also performed with the Billings Symphony, Bozeman Symphony, and Santa Rosa Symphony. Most recently, he was seen in the regional premiere of Jersey Boys at the Ogunquit Playhouse as the male swing and cover for the boys, as well as dance captain. He is a proud member of The Transcendence Theatre Company in Sonoma, California, where he has been performing for the last 9 years in their Broadway Under The Stars series. Off-Broadway credits include We The People at The Lucille Lortel Theatre; Soul Doctor at New York Theatre Workshop; and Heart to Hart at the Lincoln Center. Some regional credits include The Media Theatre, LTOS, MsMT, Weston Playhouse, The Weathervane Theatre, The Mountain Playhouse, FOGG Theatre, He appeared as Woody in Disney's Toy Story: The Musical and has been seen in multiple shows on Norwegian Cruise Line at sea as a male swing. He has been the Associate Artistic Director of the musical theatre program at The Benchmark Middle School for the past 13 years and is also a musician singer/songwriter. He attended the TISCH School Of The Arts and NYU, studying under Doug LeBrecque. Colin would like to thank Maestro Anne Harrigan for this opportunity and for striving to bring music and people back together. "Stay Safe, keep smiling, and love to friends, family, and Aubry. For Ankur." @colinmca2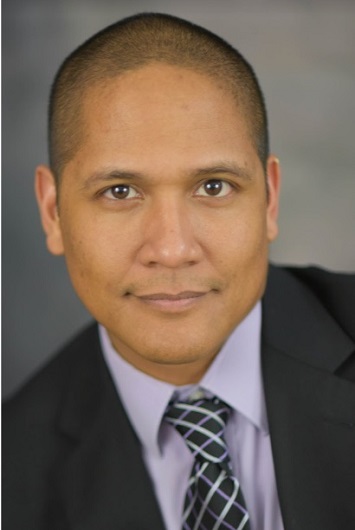 Jeff Cachero | Rusty Charlie
Jeff Cachero is a Filipino-Puerto Rican American living in Kalamazoo. He earned his bachelor's and master's degrees in music education at Western Michigan University, and has been a middle school choir director at Lakeview Middle School in Battle Creek Michigan since 2002. Jeff has performed in various choral and theater organizations in West Michigan including the Kalamazoo Singers under the late great Thomas Kasdorf, Kalamazoo Civic Theater, Battle Creek Symphony, a cappella group MEME (Music Education Men's Ensemble), pop a cappella group Notified, and Kalamazoo Bach Festival's "Cole Porter Radio Hour." Most recently, he sang in a virtual performance of J.S. Bach's immortal cantata, "Wachet auf." Jeff has been honored to participate in numerous events celebrating diversity and hopes to see more opportunities for people of color in his community and all around the globe.
Synopsis
Act I
The scene opens with the hustle and bustle of Times Square. Three gamblers—Benny Southstreet, Nicely-Nicely Johnson, and Rusty Charlie—argue over which horse will win an upcoming race ("Fugue for Tinhorns"). The members of the Save-a-Soul Mission, led by the pious Sergeant Sarah Brown, enter and sing a hymn ("Follow the Fold"). Sarah delivers a sermon on the evils of gambling, and invites the sinners to repent at the Mission.
Nicely-Nicely and Rusty's employer, Nathan Detroit, runs an illegal floating crap game, and announces that he needs $1,000 to secure the location for the next game. Nathan is so broke that he doesn't have money to buy an engagement present for Miss Adelaide, his fiancée of fourteen years, who disapproves of his gambling lifestyle ("The Oldest Established"). Nathan, hoping to win the $1,000 for the game, challenges gambler Sky Masterston to take a woman of Nathan's choosing to dinner in Havana. Sky agrees, and Nathan chooses Sarah Brown as the Mission Band passes by.
At the mission, Sky makes Sarah an offer for "one dozen genuine sinners" in exchange for a dinner date in Havana. Sarah refuses, and the two argue over whom the other will fall in love with ("I'll Know"). Sky kisses Sarah, and she slaps him.
Nathan goes to the Hot Box Club to watch Adelaide and the chorus girls perform their nightclub act ("A Bushel and a Peck"). After the show, Adelaide asks Nathan to marry her once again. She finds out that he is still gambling, kicks him out, and reads a book stating that her long-running cold may be due to Nathan's refusal to marry her ("Adelaide's Lament").
Benny and Nicely-Nicely observe as Nathan pursues Sarah, and Nathan tries to win back Adelaide. They conclude that "guys will do anything for the dolls they love" ("Guys and Dolls").
Sarah and the band return to the Mission. General Abernathy, the Mission's head, arrives and explains that Sarah will be forced to close the Mission if she cannot get enough sinners to attend the upcoming revival meeting. A desperate Sarah promises "one dozen genuine sinners" for the meeting—implying acceptance of Sky's deal.
In Havana, an unsuspecting Sarah becomes drunk and kisses Sky ("If I Were a Bell"). Sky takes her back to New York, and tells Sarah how much he loves the early morning and spending it with her ("My Time of Day"). They both admit that they've fallen for each other ("I've Never Been in Love Before"). But then, a siren sounds, and the gamblers rush out of the Mission, where Nathan has been holding the crap game. Sarah thinks that the trip to Havana was a ploy to trick her, and she angrily walks out on Sky.
Act II
Adelaide and the chorus perform another number at the Hot Box Club ("Take Back Your Mink"). Nathan is still running the crap game, and Adelaide realizes that she has been stood up yet again ("Adelaide's Lament—Reprise").
Sarah is frustrated with herself that she has fallen for Sky. She expresses this to the fatherly Arvide Abernathy at the Mission. Arvide believes that Sky is inherently good, and tells her of his wishes for her future ("More I Cannot Wish You"). Sky passes by on his way to the crap game and tells Sarah that he intends to uphold his promise of delivering sinners to her.
Sky arrives to the crap game, which is now being held in the sewers. Sky gives Nathan $1,000, falsely claiming he lost the bet in order to protect Sarah. Sky claims that he will give everyone $1,000 if he loses the game, but if he wins, everyone must attend the meeting at the Mission that night. Sky prays to Lady Luck before throwing the dice ("Luck Be a Lady Tonight"), and wins the bet.
Nathan runs into Adelaide on the way to the Mission. He tells her that they can't elope, because he has to attend a revival meeting. Adelaide doesn't believe Nathan and he professes his love as they argue ("Sue Me").
The gamblers enter the Mission, to the surprise of Sarah and General Abernathy. The gamblers are asked to confess their sins, and Nicely recounts a dream he had of taking a boat to heaven ("Sit Down, You're Rocking the Boat"). Nathan tells Sarah how Sky lost the bet, which Sarah realizes is false and that Sky must genuinely care about her.
The next morning, Sarah and Adelaide commiserate about Sky and Nathan. They decide to focus on marrying the men first, with the intent to change them later ("Marry the Man Today").
A few weeks later, Adelaide appears in a wedding gown. Nathan now owns a newsstand and no longer gambles. Sky works at the Mission and is married to Sarah. Everyone celebrates as Nathan and Adelaide are married ("Guys and Dolls Finale/Reprise").
Synopsis by BCSO Librarian Sophie Petroski
Thank you to our sponsors!
We'd Love to hear from you!
CORONAVIRUS UPDATE (COVID-19)
The Music Center is currently open and resuming all activities. We take the safety of our students and staff very seriously and follow the CDC and State of Michigan safety guidelines. While we understand some may wish to adhere to their own interpretation of protocols, you will be required you to comply with safety postings in our building in order to participate in our classes and lessons.
Help us build community through music