Online Lessons - instructions for teachers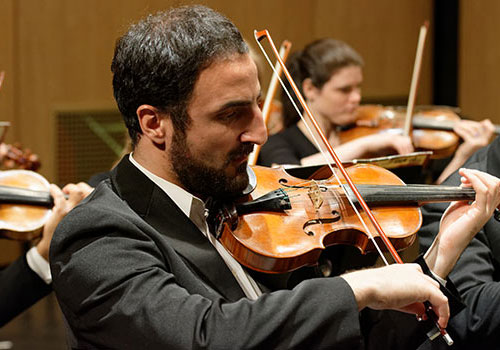 We are going to be using Zoom as the platform for online lessons.  Once your background check is complete, please download the zoom app and experiment it if you are not familiar with it.
Please review the instructions here for how to set up a zoom meeting: How to Host a Zoom Meeting
Please schedule a time to test out the zoom platform with Justin.  Once that is completed, we can start heading students out your way.  We only have a few now but we expect that will change.
There are several steps that we'll need you to take for your protection and the protection of the student:
Once you have received the email of a student, please contact them to set up a lesson and cc: Justin.
When a lesson is set up, notify Justin and Anne Harrigan of the lesson time.  We'll make sure that a staff person is available to listen in.  We will not be using video
Follow the instructions on the "how to host a zoom meeting" document.
If the student cannot hear you, chat them to try clicking the microphone icon in the bottom left of the screen to turn on/off your microphone. Do the same with your video. Have them check to see if "join audio" is clicked and "allow your computer sound".