Symphony 5: A Gilmore Concert Bonus
Symphony 5: A Gilmore Concert Bonus
Saturday, May 6, 2023, 7:30 pm
WK Kellogg Auditorium
Janice Carissa, piano
Emerging virtuoso and 2022 Gilmore Young Artist Janice Carissa joins the orchestra for Mozart's Piano Concerto No. 17. Full of sunshine and joy—and a few moments of dark complexity—the composer was so fond of the operatically bubbly finale that he taught his pet starling to sing it. Brahms' warm and lyrical Symphony No. 2 reflects the light, airy radiance of an Alpine holiday.  A breeze to listen to and full of sweeping melodies to hum along with, its energetic and optimistic finale is a fitting conclusion to our 124th season.
Rossini's Barber of Seville, like many classical greats, is best known by some for its feature in not one, but two iconic cartoons. It is most famously portrayed in the "Rabbit of Seville" in 1950, but Tom & Jerry also paid tribute to the opera's best-known aria.
Living in the shadow of Beethoven, it took Brahms 20 years to write his first symphony. The stunning success of his first symphony inspired him to write the second in only 1 year.
Guest artist Janice Carissa is one of the latest recipients of the coveted Gilmore Young Artist Award. You don't apply to become a Gilmore Young Artist. The Gilmore travels around the US to evaluate young pianists - the lucky recipients get a phone call that most likely will change their career, and Battle Creek Symphony concertgoers get to hear the best of the best young artists.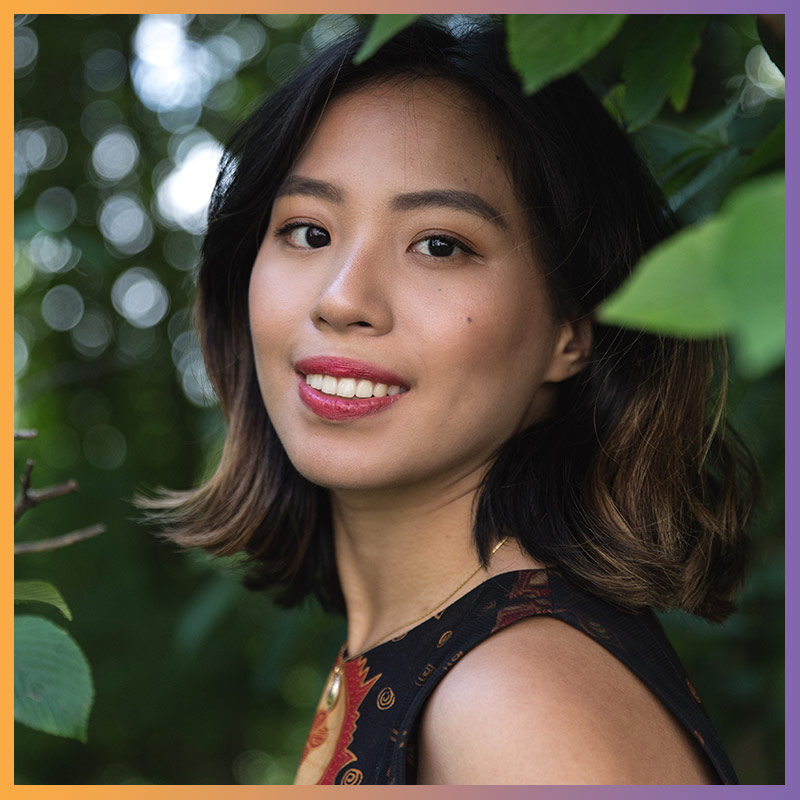 Meet the Artist
A Gilmore Young Artist and winner of Salon de Virtuosi, Janice Carissa has "the multicolored highlights of a mature pianist" (Philly Inquirer) and "strong, sure hands" (Voice of America) that "conveys a vivid story rather than a mere showpiece." (Chicago Classical Review) She has garnered great acclaims at renowned concert halls, including the Sydney Opera House, Carnegie Hall, United Nations, Kennedy Center, Jay Pritzker Pavilion in Millennium Park, Louis Vuitton Foundation, Saratoga Performing Arts Center.
Following her Philadelphia Orchestra debut at age sixteen, Janice has substituted Andre Watts as soloist with Orpheus Chamber Orchestra and gone on to perform with the Kansas City, Amarillo, Des Moines, John Hopkins, St. Peters by the Sea, Symphony in C, Eastern Wind, Bay Atlantic and Midwest Young Artist symphonies. In 2023, she will be a featured soloist with Sacramento Philharmonic, Promusica Chamber Orchestra, Curtis Symphony Orchestra, and the Tacoma and Battle Creek Symphonies.
Janice's passion for chamber music has led her to performances with Brooklyn Chamber Music Society and Jupiter Chamber Concert Series; collaborations with Vadim Gluzman, Miriam Fried, Paul Neuebauer, Lucy Shelton, Marcy Rosen, David Shifrin, Jennifer Cano, Peter Wiley, among other distinguished musicians; and appearances at Marlboro, North Shore, Ravinia, Caramoor, and Kneisel Hall festivals.
A pupil of Gary Graffman and Robert McDonald, Janice left Indonesia in 2013 and entered the Curtis Institute of Music with full scholarship from Gerry and Marguerite Lenfest. Now graduated with Bachelor's Degree, she is presently pursuing her Master's Degree at The Juilliard School with Robert McDonald. When away from the piano, Janice is an avid foodie and loves going on strolls with her camera.
We'd Love to hear from you!
CORONAVIRUS UPDATE (COVID-19)
The Music Center is currently open and resuming all activities. We take the safety of our students and staff very seriously and follow the CDC and State of Michigan safety guidelines. While we understand some may wish to adhere to their own interpretation of protocols, you will be required you to comply with safety postings in our building in order to participate in our classes and lessons.
Help us build community through music