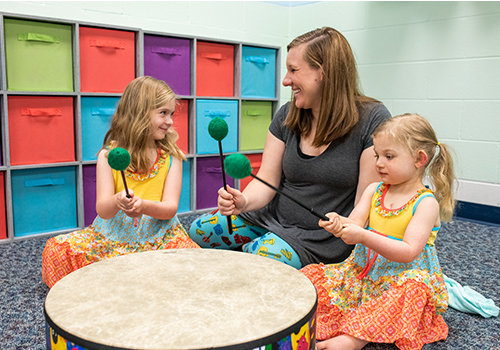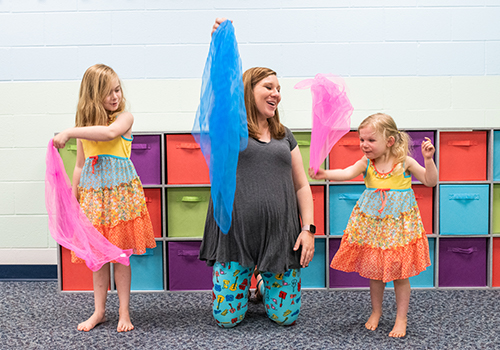 Music First!
Ages 0-4
Did you know, when babies are born they possess the highest musical aptitude they will ever have? Early music exposure will prepare your baby or child for later musical development. Our Music First program is based on the Gordon Music Learning Theory. You and your child will sing, chant, move, dance, listen, and play simple instruments during these weekly classes, building a solid foundation for later music. Various times, locations, and days are offered for your convenience.
Music Second!
Ages 5-7
Ready for the next step? Introducing Music Second, a NEW group class which is the continuation of Music First and is also based on the Gordon Music Learning Theory. Music Second consists of warm ups, breathing, focus, games, core music, and quick transitions to keep your child engaged. It is designed to provide a bridge into more advanced music education for your little ones.
Music First and Music Second are offered all year long. Call today!
Tuition
$12/session
Registration fee $10
Community Music School offers generous financial aid to families with less than $60,000 in annual income on a sliding scale.
For more information call 269.963.1911 ext. 2589
ASK ABOUT OUTREACH MUSIC FIRST OPPORTUNITIES!
Call 269.963.1911 or contact us to sign up