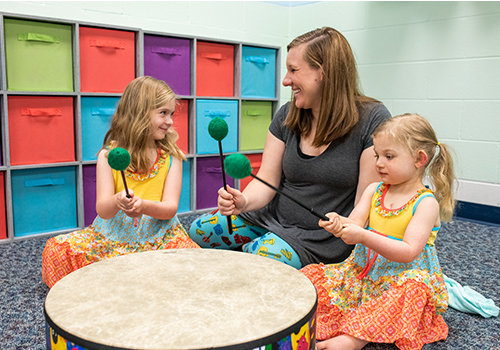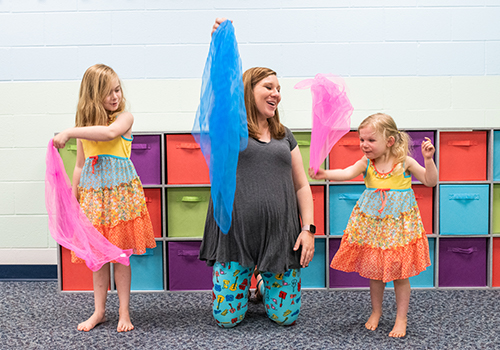 Music First!
Ages 0-5: Did you know, when babies are born, they possess the highest musical aptitude they will ever have? Early music exposure will prepare your baby or child for later musical development. Our Music First program is based on the Gordon Music Learning Theory. You and your child will sing, chant, move, dance, listen, and play simple instruments during these weekly classes, building a solid foundation for later music. Various times, locations, and days are offered for your convenience.
Music First Tuition:
$12/session
For more information, call 269.963.1911 ext. 2589 or click here...
Generous financial aid available. Click here...
Call 269.963.1911 or contact us to sign up