Welcome back! Choose how you want to learn ... online or in person!
The Music Center Financial Aid Program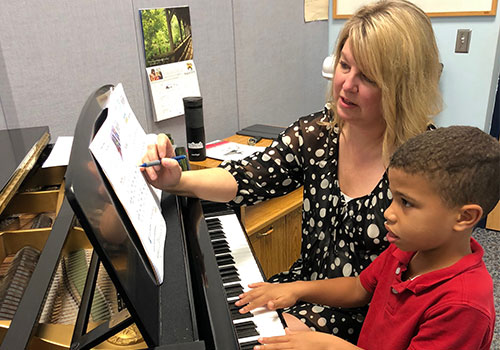 How To:
To apply, bring a copy of your most recent 1040 tax form to The Music Center. This is the standard individual federal tax form you use to file your income tax return. If you don't have a 1040, bring one month's worth of current paystubs.
Details:
After reviewing your income documentation, Music Center staff will inform you of your eligibility and the amount of financial aid you will receive. This typically happens within just a few days and is applied immediately to your account.
Deadline:
There is no deadline to submit your request.
Need help? Call 269-963-1911, ext. 2586.
Call 269.963.1911 or contact us to sign up