Symphony 4: The New World
Symphony 4: The New World
March 5, 2022, 7:30 pm
WK Kellogg Auditorium
We continue to celebrate new beginnings with the world premiere by composer Dr. James Lee, III. His Hold On, America, Hold On! tells just some of the stories of the adversity suffered by our brothers and sisters of color—from 1921's Tulsa Race Massacre to events happening today—and begs an answer to the question: Where do we go from here as we look forward to a more peaceful and loving world?
The piece commissioned by the Battle Creek Symphony for the March 5th concert, "Hold on, American, Hold on!" includes spoken voice and will involve five members of the Battle Creek community.  The stories accompanying the orchestra were written by the performers and are personal accounts of the lives of people of color from survivors of the Tulsa Massacre and the mother of Emmett Till to the testimonies from the present day.
The spoken texts end with "Hold on, America…Hold On and our dream may no longer be deferred but instead WILL BE realized! Hold on, America! Hold on, America! Hold On! Hold On!"
Music should move us.  It helps us express deep emotions.  This piece will move you, though perhaps in ways not normally expected at a symphony.   We hope this piece will move you to action.
The second half features Dvorak's Symphony for the New World. Dvořák was appointed the director of New York City's National Conservatory of Music in America in 1892. After living and teaching in New York for several years, Dvořák discovered that the future of American music had to be rooted in truly unique American musical traditions: Native and African American melodies.
Dvořák's prediction, in many ways, would come true. He himself helped his prediction along by taking a special interest in mentoring Black composers who had not received the attention they deserved. It was this group of young Black composers who in turn inspired many of his works, including the gorgeous second movement of his Ninth Symphony (aka the New World Symphony). The movement revolves around a deeply spiritual melody that was heavily influenced by African American musical culture. A musical postcard of his experiences in America, Dvorak's final symphony pays tribute to African American and Native American melodies.
Johnson Lift Every Voice and Sing
Lee Hold On, America, Hold On! (world premiere)
Dvorak New World Symphony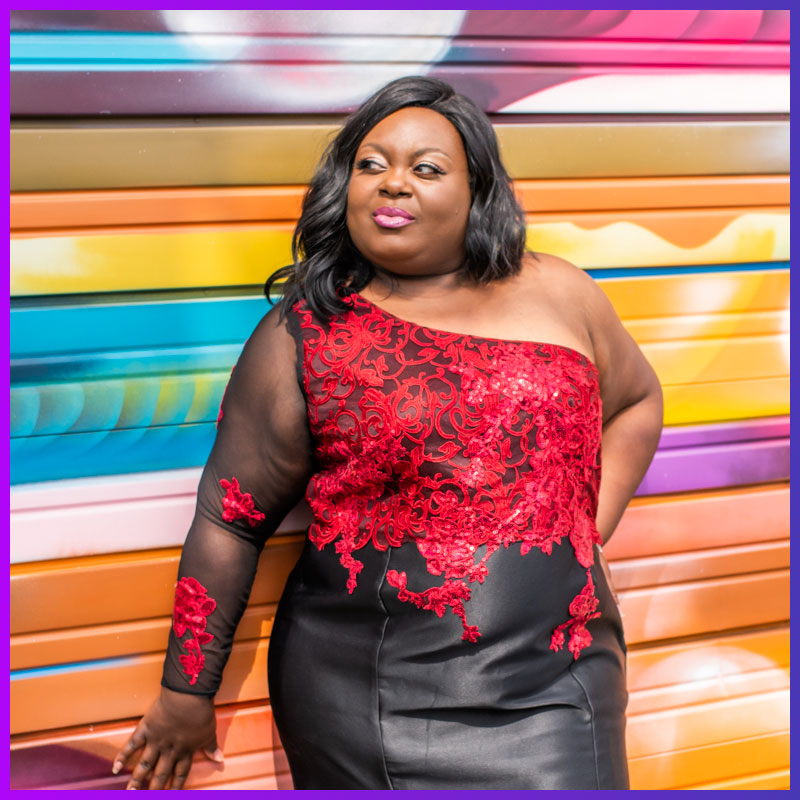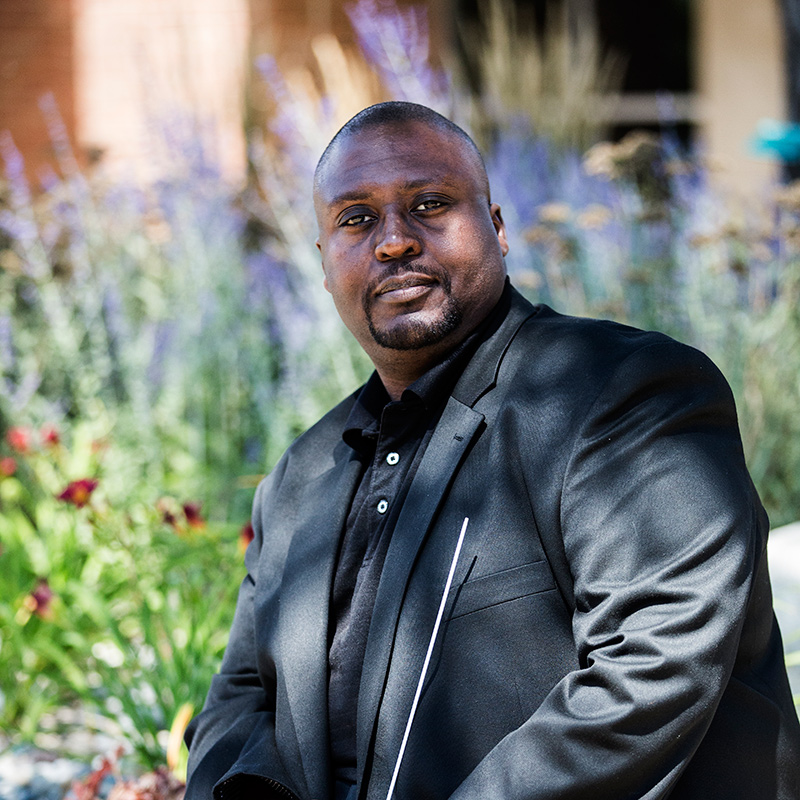 Dr. Gerald J. Case-Blanchard
A native of Philadelphia, Pennsylvania, Dr. Case-Blanchard has concertized throughout the United States, Europe and Canada. He is featured on several commercial recordings including his solo compact disc, With A Song In My Heart on Blue Griffin Records and Mozart's Requiem Mass in D Minor, under the artistic direction of Maestro Charles Burke and the Detroit Symphony Civic Orchestra on Orchestra Hall Records. Dr. Case-Blanchard currently serves as the director of vocal/choral music at Kellogg Community College (Battle Creek), a position he has held since 2004. Among his many awards and recognition, in Summer 2000, he was a first-place winner in the Opera Memphis/University of Memphis National Singers Search auditions. He is also a Gil Rau Choral Scholar, a King/Chavez/Parks Fellow and was a 2001 Classical Division winner in the inaugural vocal competition sponsored by the Greater Lansing Symphony Orchestra. An award-winning artist, teacher, mentor, scholar, and administrator, Case-Blanchard is an expert on African American art songs and spirituals. Highlights of Case-Blanchard's career include performances with the Philadelphia (PA), Kennett (PA), Battle Creek (MI), Lansing (MI), Midland (MI) and Kalamazoo (MI) Symphony Orchestras. In addition to his concert work, he has performed with the renowned Grand Teton Music Festival Orchestra and Opera, Opera Delaware, and the Bel Canto Lyric Opera Company of Philadelphia. A highly sought-after recitalist, clinician, lecturer, and mentor, Dr. Case-Blanchard received a Bachelor of Science in Music Education and Conducting from West Chester University's School of Music (PA), Master of Music in Vocal Performance and Pedagogy from Central Michigan University's School of Music, and Doctor of Musical Arts in Voice Performance from Michigan State University's College of Music.
Altamiece Carolyn Cooper
Altamiece is a professional actor who grew up right here in Battle Creek, MI. She is a Lakeview High School graduate and has received a degree in Music Theater Performance from Western Michigan University. Shortly after leaving WMU she moved to New York City and landed the role of Mrs. Jefferson in the 2006 national tour of the Broadway musical Rent.
She has since performed on many different stages all over the country and in Canada, including Music Theatre of Wichita (KS), Maltz Jupiter Theatre (FL), Sight and Sound (MO), and Northshore Music Theatre (MA). Altamiece was recently seen on the BCSO stage as Nicely, Nicely Johnson in Guys and Dolls, and in addition to being a featured soloist with the Battle Creek Symphony Orchestra on multiple occasions over the years. Her favorite performance was the Gospel Christmas Concert, where she had the honor of performing alongside her mother Carolyn Ballard and cousin Freddy Washington, Jr. Altamiece is absolutely thrilled to be able to perform at home and share the stage, once again, with Battle Creek's own amazing Symphony orchestra.
Some of her favorite theatre credits include, Chicago (Matron "Mama" Morton), Hairspray (Motormouth), Ragtime (Sarah's Friend), Smokey Joe's Cafe (BJ), Ain't Misbehavin' (Armelia), Caroline, or Change (Caroline), and Into the Woods (The Witch).
"Thanks to God, family, friends, Anne, and the wonderful staff at The Music Center for everything!! Always remember to spread love whenever and wherever you can. Be a light and LET LOVE WIN!!!!!"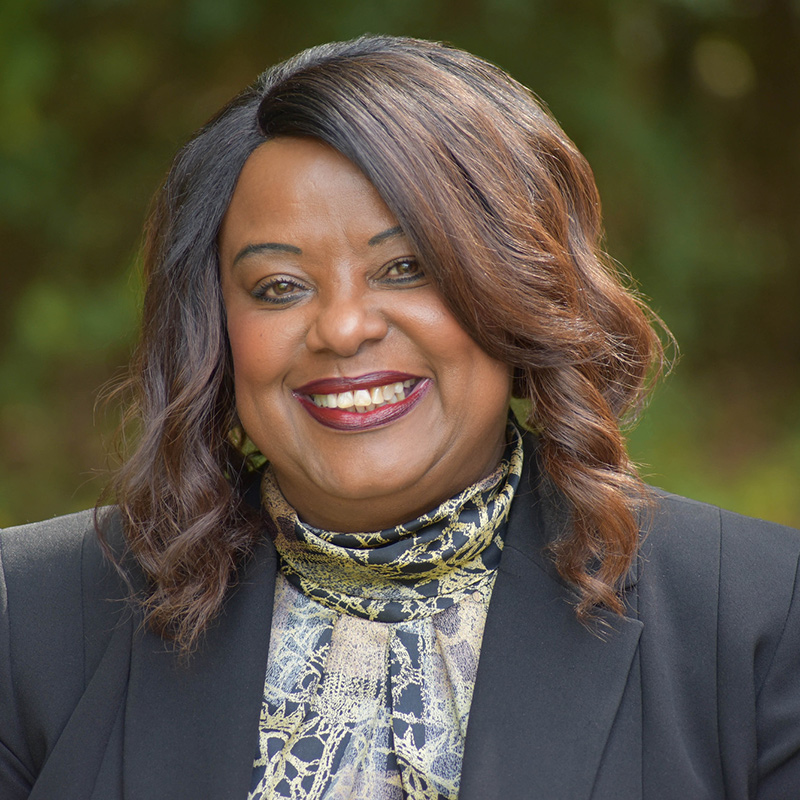 CAROLYN Ballard
For 43 years, Carolyn Ballard has encouraged thousands of young people to become all they can be—in the classroom as an English teacher, as well as in the arts. She is widely-recognized for a variety of work, including program director for I.M.P.A.C.T. (Inner-city Music Proving Arts Can Teach), a program of The Music Center, whose best-known ensemble is the Sojourner Truth Choir. She began her music career at a very early age and is now serving as a choir director, praise and worship leader, and soloist for the Inspirational Choir of Second Missionary Baptist Church, and has served as soloist for the Community Prayer Breakfast, the Martin Luther King Ecumenical Service, the Battle Creek Symphony, and many other programs around the community. Carolyn has served on the Committee for the Historically Black College and University (HBCU) Choirs Concert Tour.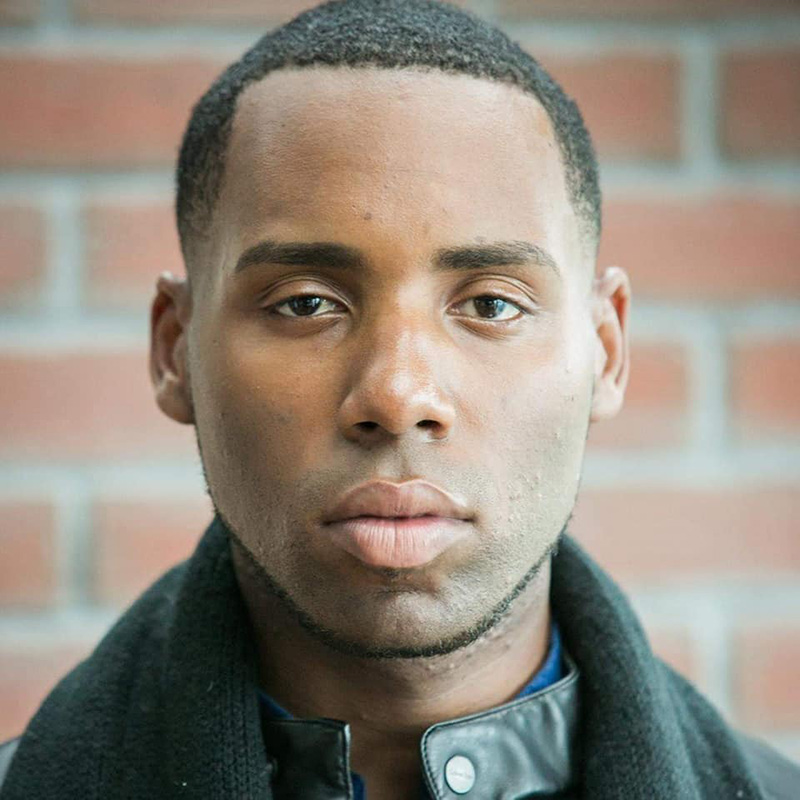 Robert McFletcher-Jones
Robert McFletcher-Jones is proud to be born and raised in Battle Creek, Michigan—Go BEARCATS!—and honored to be re-joining the Battle Creek Symphony Orchestra under the direction of Maestra Anne Harrigan, with the Washington/Ballard family to tell OUR stories! Robert earned his Masters in Education at Grand Valley State University in 2013, and is currently pursuing his Masters in Fine Arts at Boston Conservatory in Vocal Pedagogy–Musical Theatre. Previous regional credits include Robbins in Porgy and Bess with the Grand Rapids Symphony Orchestra, combined Shark/Jet role with the Battle Creek Symphony Orchestra in West Side Story, and Tom Collins in Rent. International credits include Broadway's After Midnight on Norwegian Escape, Guest Entertainer on Celebrity Cruises, and producer of two of his own cabarets on Norwegian Cruise: Lines Soul Music Experience and L.O.V.E. "I thank God for my BC Village. If it wasn't for Battle Creek Boys Choir, 99.5 FM, Music Ministry Workshop, and the so many moms and mentors who raised me, I wouldn't be who I am today! Love you, Mom, family and friends; and I hope everyone enjoys the show."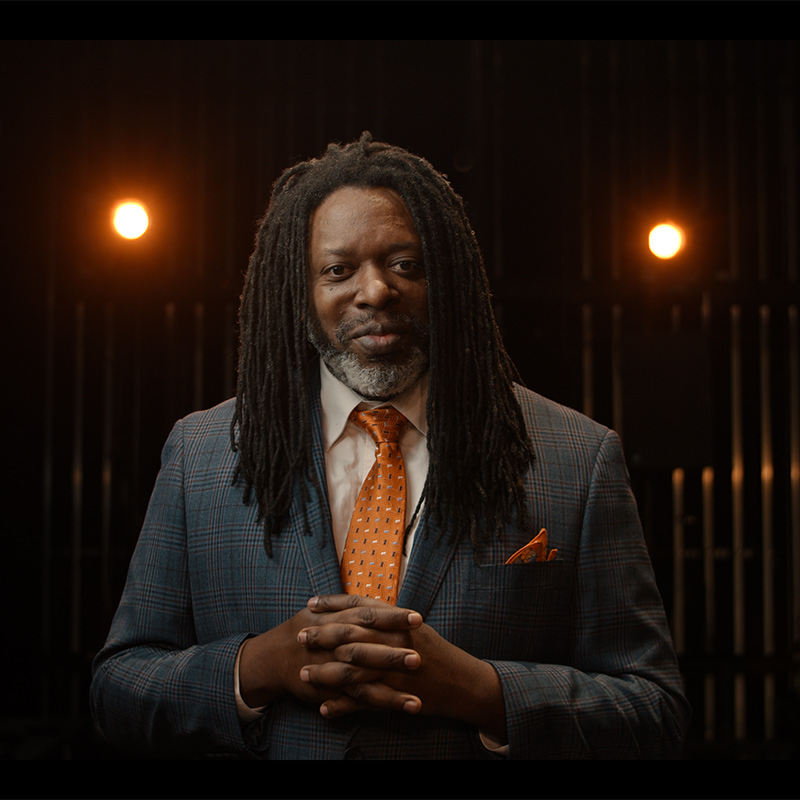 Sean Washington
Sean Washington is a storyteller, writer, veteran, school board member, milestone project entrepreneur, fire performer, and self-proclaimed "talentless hack of a musician." A past officer of The Music Center Board of Directors and Program Coordinator for the Calhoun County Substance Abuse Council, Sean says that, "I want to live in a way that the universe will not regret me." His quick wit belies his emotionally charged performances and need to help others create strength from their pain, health from their hurt, and hope from their own stories.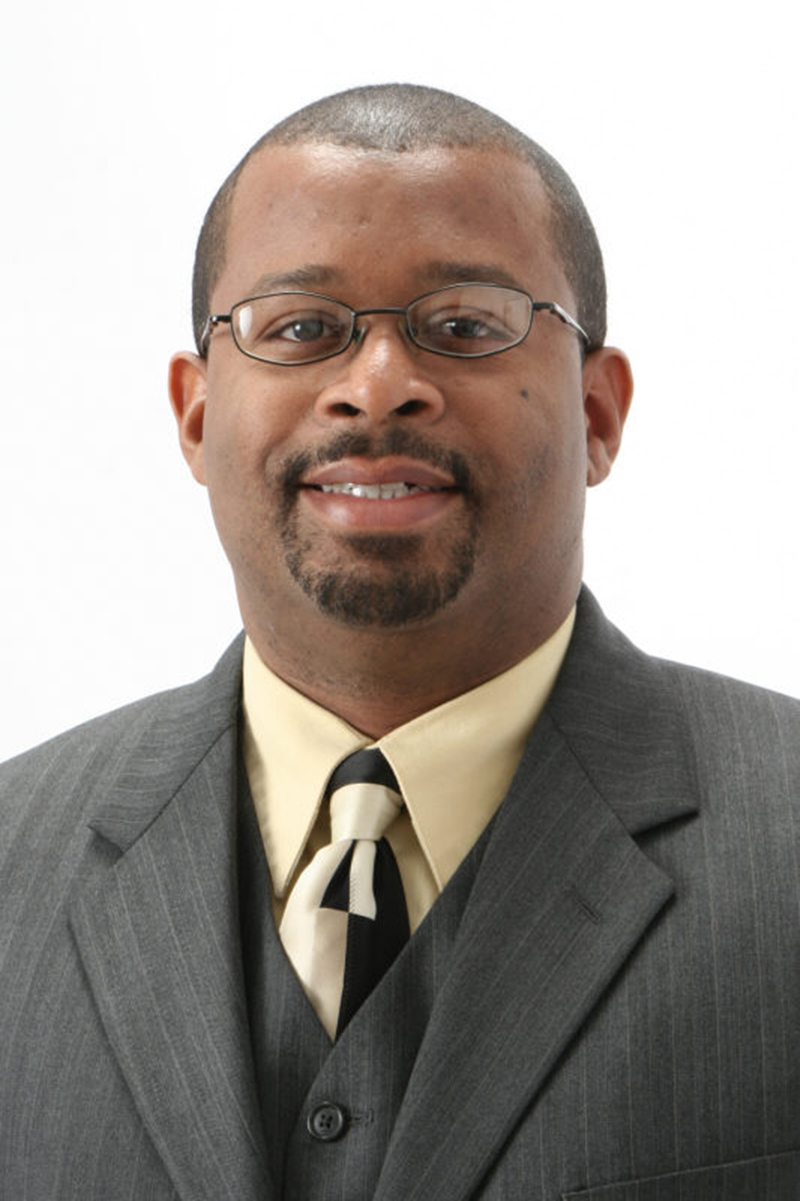 Dr. James Lee III
Born in 1975, James Lee III graduated with a Doctor of Musical Arts from the University of Michigan in 2005. James Lee III's orchestral works have been commissioned and premiered by the National Symphony, Detroit Symphony, Baltimore Symphony, Chicago Symphony, Boston Symphony, Louisiana Philharmonic, St. Louis Symphony, and the orchestras of Philadelphia, Cincinnati, Atlanta, and many others. His works have been conducted by Leonard Slatkin, Marin Alsop, Michael Tilson Thomas, Juanjo Mena, to name a few. Fall 2021 saw a number of world premieres: Amer'ican by the Detroit Symphony (October); his flute concerto, Niiji Memories, by Julietta Curenton and the Columbia Orchestra (October), Tones of Clay by the Calyx Piano Trio at Tanglewood (November), and Emotive Transformations by the Saint Louis Symphony. World premieres in early 2022 include Freedom's Genuine Dawn by the Baltimore Symphony (January), Arukah Symphony by the Maryland Symphony (February), Violin Concerto No. 2 "Teshuah" by Carla Trynchuk and the Andrews University Symphony Orchestra (March—one week after the Battle Creek premiere of Hold On, America, Hold On!). and, finally, A Double Standard by Karen Slack and the Pacifica String Quartet at Carnegie Hall and Shriver Hall (May 6 and 15).
Thank you to our sponsors!
We'd Love to hear from you!
CORONAVIRUS UPDATE (COVID-19)
The Music Center is currently open and resuming all activities. We take the safety of our students and staff very seriously and follow the CDC and State of Michigan safety guidelines. While we understand some may wish to adhere to their own interpretation of protocols, you will be required you to comply with safety postings in our building in order to participate in our classes and lessons.
Help us build community through music