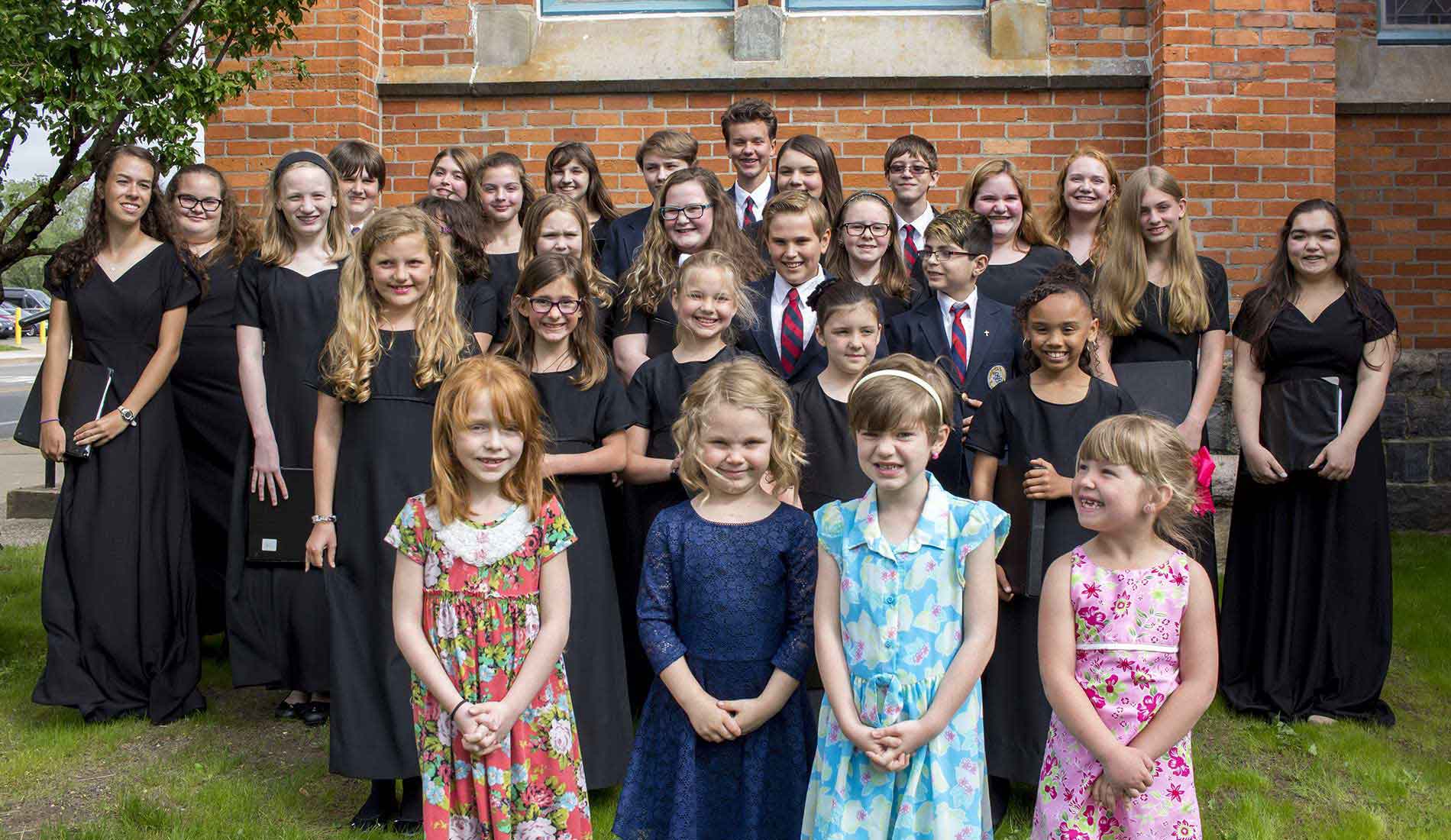 Battle Creek Boychoir
Battle Creek Girls Chorus
Changing lives through music
Find out why generations of young men and women have joined the Battle Creek Boychoir and the Battle Creek Girls Chorus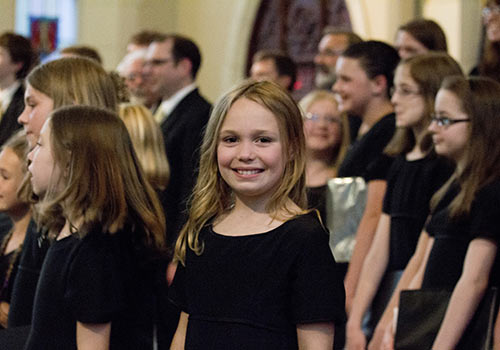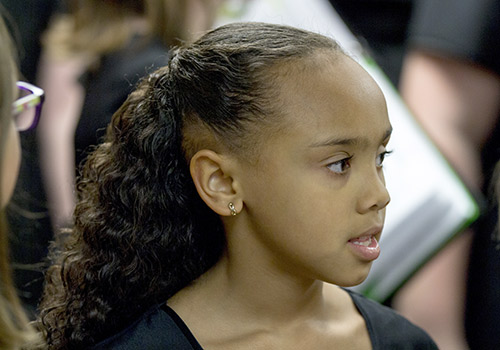 Is The Battle Creek Boychoir or Battle Creek Girls Chorus for Me?
Do you like to sing? Do you like to listen to a variety of music? Do you like to meet new people and make new friends? If you answered "yes" to any of the questions above, the Battle Creek Boychoir or the Battle Creek Girls Chorus is for you!
The Boychoir and Girls Chorus sing together once a week during the school year and perform at multiple local and regional venues including performances with the Battle Creek Symphony. Boys and Girls ages 7-18 come together from all over the greater Battle Creek region to sing, make friendships, and grow into confident young men and women.
"I would not be where I am today if it were not for my years in the Battle Creek Boychoir." - John DeGarmo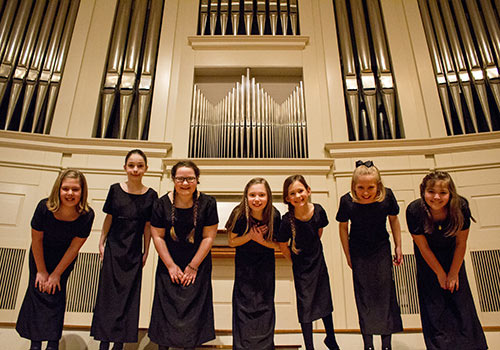 How Do I Join?
Just give us a call at 269.963.1911, option 2 to sign up, or visit us at a rehearsal to learn more about the Battle Creek Boychoir and Battle Creek Girls Chorus. Rehearsals begin in September, and we will be accepting registrations throughout the semester.
Rehearsals are on Mondays from 6:00–7:30 pm.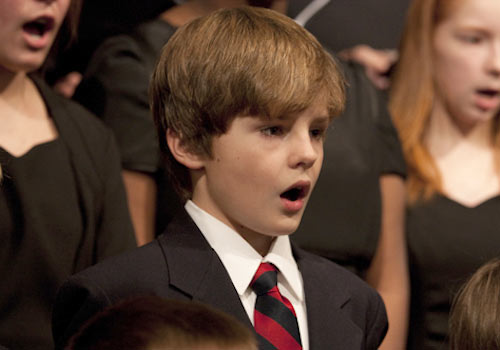 Are Scholarships Available?
Yes! Thanks to generous funding, we are able to offer the Boychoir and Girls Chorus at no cost this year! Call 269.963.1911 to sign up now.
Call 269.963.1911
Our folks at The Music Center can get you all of the information you need to get started. Or contact us here.
When are rehearsals?
Rehearsals are on Mondays from 6:00–7:30 pm.
How Much Does it Cost?
Thanks to generous funding, we are able to offer the Battle Creek Boychoir and Battle Creek Girls Chorus at no cost this year!
Sounds Great! Sign me up
Contact us for more information, or come to rehearsal on Monday night.
Call 269.963.1911 or contact us to sign up
Julee Shelton, Music Director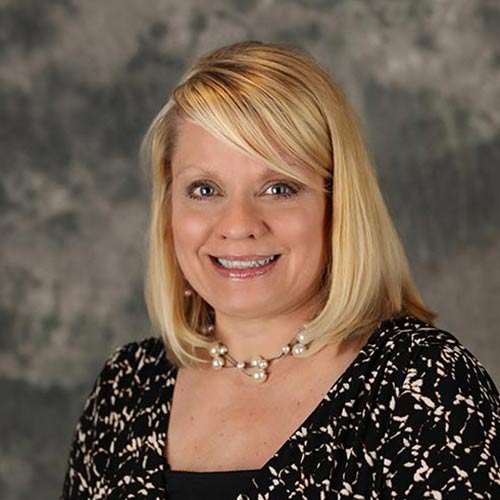 Dear Parents and Singers:
I am so excited to be your new director!  We have an exciting time of friendship, fun, learning and making music ahead of us!!
To parents and guardians:  The gift of music is one of the greatest gifts you can add to your children's lives that will help them develop into the healthiest, smartest, creative and best "citizens of the world" that they can become.  I look forward to meeting your singer/student and partnering with you on this exciting journey.
In addition to upholding the historical and artistic mission of the youth choruses I will lead, I plan to work to build the groups to the point where we can tour and take trips to hear other groups in a musical exchange and to see professional performances.  I have taken singers around the region for competitions and trips and have sung at Carnegie Hall and in Europe. I would love to help all of you have the same experiences.  Wouldn't it be great to say -"Big Apple-here we come!"?
Please stay tuned as we schedule a meet and greet, retreats, and open rehearsals to get things up and running.  This is an exciting time for the Battle Creek Boychoir and Girls Chorus, and I can't wait to get started!
Sincerely,
Julee Shelton
Director
Battle Creek Boychoir
Battle Creek Girls Chorus
Julee Shelton brings a tremendous amount of experience to her new role with Battle Creek Boychoir and Girls Chorus.  Julee graduated magna cum laude from Western Michigan University with double majors in music therapy and music education. She was a Waldo-Sangren scholar and Honors College graduate.  Julee earned a Master of Arts from Western, also, with a concentration in vocal music and choral conducting.
Professionally, Julee has many years training young musicians in developing their artistry and musical excellence.  Her public-school teaching career spanned several districts in southwest Michigan amassing five years at the elementary level, twenty-two at the middle school level teaching choir and general music and four at the high school level.  Julee owned private piano and vocal studios with many past students competing at the state level.  She has taught class piano at Kalamazoo Valley Community College and class piano and all choirs at Battle Creek Central while the director was on sabbatical. She has been Music Director at her church, Parchment United Methodist, for the past fourteen years.
Performing is an important part of Julee's life having performed at Carnegie Hall three times in choirs-most recently in 2016 and 2017.  She has traveled with an ensemble under the direction of Dr. Jerry Blackstone (University of Michigan) performing in Salzburg, Vienna and many German cathedrals as well as Oxford College near London with the King's Singers.  One of her goals is to enable the Boychoir and Girls Chorus singers to have similar transformative experiences.
Julee and her husband reside in Battle Creek, and she is very enthused to be getting involved with the Music Center directing the Boys and Girls Chorus and singing with the Community Chorus.