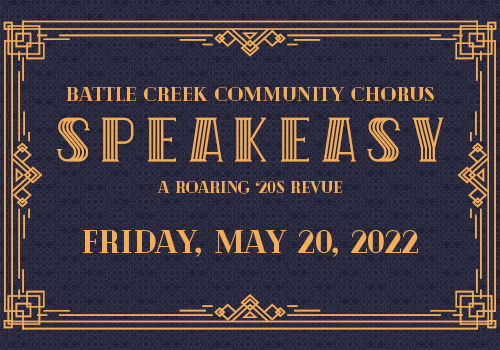 Battle Creek Community Chorus
May 20, 2022, 7:30 pm
Binda Theater, Kellogg Community College campus
450 North Avenue, Battle Creek
Sssshhhh! It's a secret! Get your exclusive access to the "speakeasy" as the Battle Creek Community Chorus celebrates the return of the "Roaring '20s" – the 1920s, that is – with a cabaret that features many of the popular songs of that decade, with a Dixieland combo and theatrical trappings to please the eye and ear.
Read More