2020-2021 Season
Announcing our 122nd season. From Beethoven to Broadway, the Battle Creek Symphony Orchestra has a program just for you!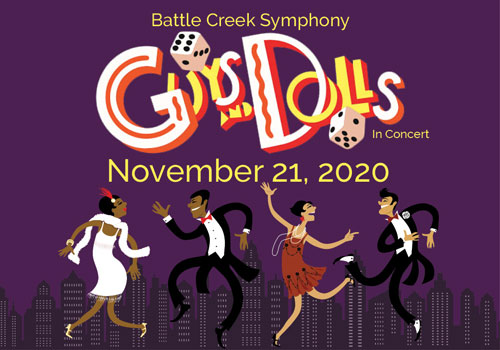 Guys and Dolls in Concert
November 21, 2020, 7:30 pm
W. K. Kellogg Auditorium
featuring Broadway stars
The Battle Creek Symphony presents the Guys and Dolls in Concert, Saturday, November 21, 2020 at the W.K. Kellogg Auditorium.
More Info
We'd Love to hear from you!