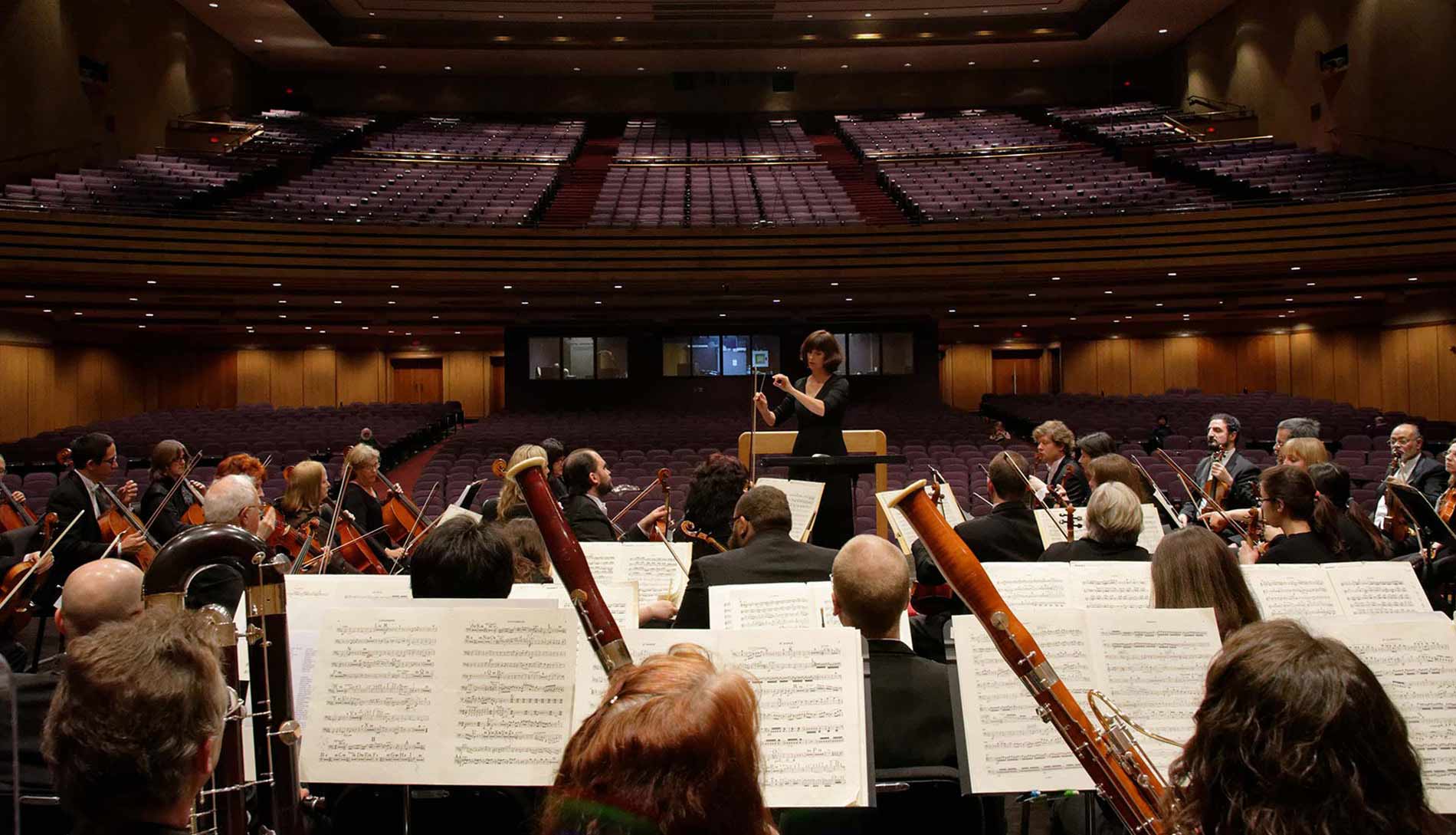 CORONAVIRUS UPDATE (COVID-19)
The health and wellness of our staff, students, and patrons are of the utmost priority. As a precaution, The Music Center is suspending all activities for the time being. Music Center programs are postponed including individual lessons, band, choirs, and group classes. Please follow us on Facebook at "The Music Center of South Central Michigan" for additional announcements regarding event cancellations, and we will share updates as they become available. The Music Center will maintain office hours Monday through Friday from 9 am to 5 pm.
All concerts between now and June 1 are cancelled.
While we have attempted to remain open to service those of you with questions, we now have to close our doors to the public until further notice. Admin staff will be monitoring emails/office phones from 9am-5pm Monday-Friday. Music Kits are still available to the public. Please call 269-963-1911 ext. 2589 for pick up instructions.
At this time, we are asking patrons of any cancelled programs or concerts to consider making a donation instead of requesting a refund. The Music Center, like many other arts programs, will suffer financial losses due to these changes. We are working hard to secure the future for music education and appreciation in Calhoun County.
Help us Build Community Through Music
Discover the great traditions and innovative programming of Michigan's oldest orchestra.
Whether you're a fan of Bach, Beethoven, or the Beatles, the Battle Creek Symphony has a program just for you.
Announcing the 2019-2020 season
The 121st Season of the Battle Creek Symphony
Check out the season preview video on the right for a sneak peek at our upcoming programs.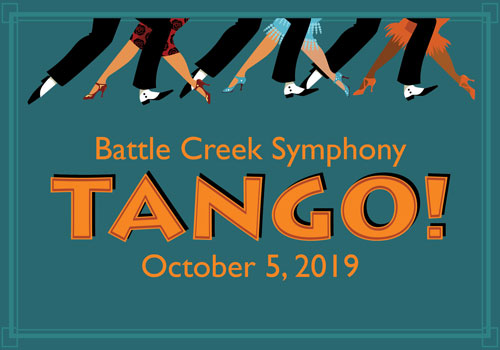 Battle Creek Symphony
Tango!
October 5, 2019
W. K. Kellogg Auditorium
Hector del Curto, bandoneon
You'll enjoy this romantic Argentine style tango music featuring traditional tango and Tango Nuevo. Guest artists include Hector del Curto, one of the most sought-after bandoneonists in the world, and tango dancers Ana Padron and Andres Bravo.
More Info
Great Value
Ticket prices begin at just $11 for select concerts - cheaper than a movie!
Easy Ordering
Order online, call 269.963.1911 option 1, or send in the form below to order your tickets today.
Free Tickets
Bring a friend! Get a free ticket to one concert with each subscription.
Easy Exchange
If you can't make it to a concert, contact us by noon the Friday before the concert and we'll exchange your tickets for tickets to a future concert; or accept your tickets as a donation and we'll mail you a receipt for tax purposes.
Anne Harrigan, Artistic Director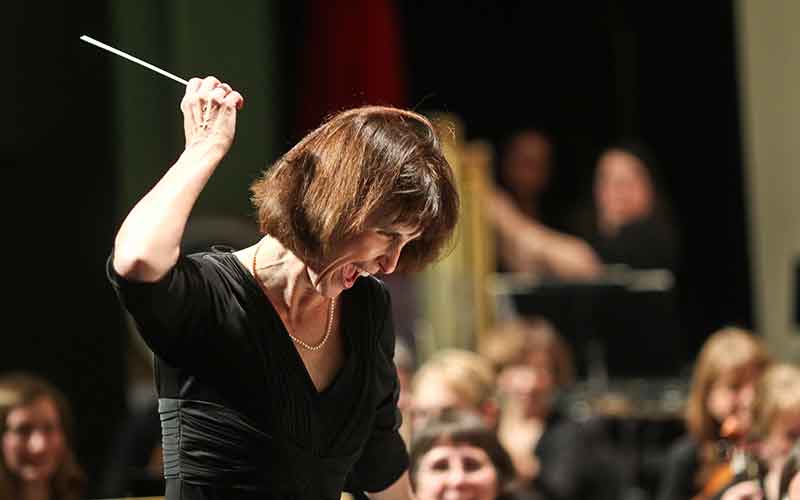 Anne Harrigan, Music Director of the Battle Creek Symphony Orchestra and Artistic Director of the Music Center of South Central Michigan, has earned a reputation throughout the country for her innovative programming, commitment to artistic excellence and community engagement.
Recent guest conducting engagements have included the Richmond, Annapolis, Arlington, Lansing, and Honolulu Symphony Orchestras, the Indianapolis and Missouri Chamber Orchestras, the Naples Philharmonic and cover conducting for the Indianapolis Symphony Orchestra. She has performed with exceptional artists such as Leon Fleisher, Lynn Harrell, Alisa Weilerstein and Janos Starker.
She assumed the position of Music Director of the Battle Creek Symphony in December, 2002. Projects at the Battle Creek Symphony have included the 75th Anniversary Celebration of the WK Kellogg Foundation, a national commission through Continental Harmony celebrating the diversity of Battle Creek, and participation in the $5M renovation of the WK Kellogg Auditorium.
Her commitment to innovation in programming has resulted in groundbreaking multi-disciplinary programs that have attracted national attention. These include the United States premiere of Shaun Davey's "A Brendan Voyage", a concerto for uilleann pipes and orchestra with the renowned piper Christopher Layer; collaborations with Alexander Streltsov, aerialist, silent movies with live orchestra, live video projections of performances, and Peter Boyer's "Ellis Island: Dream of America – a chronicle of the journey of seven immigrants through Ellis Island.
Ms. Harrigan also serves as Music Director of the Billings Symphony Orchestra and Chorale.
Contact Us
We would love to hear from you!
269.963.1911