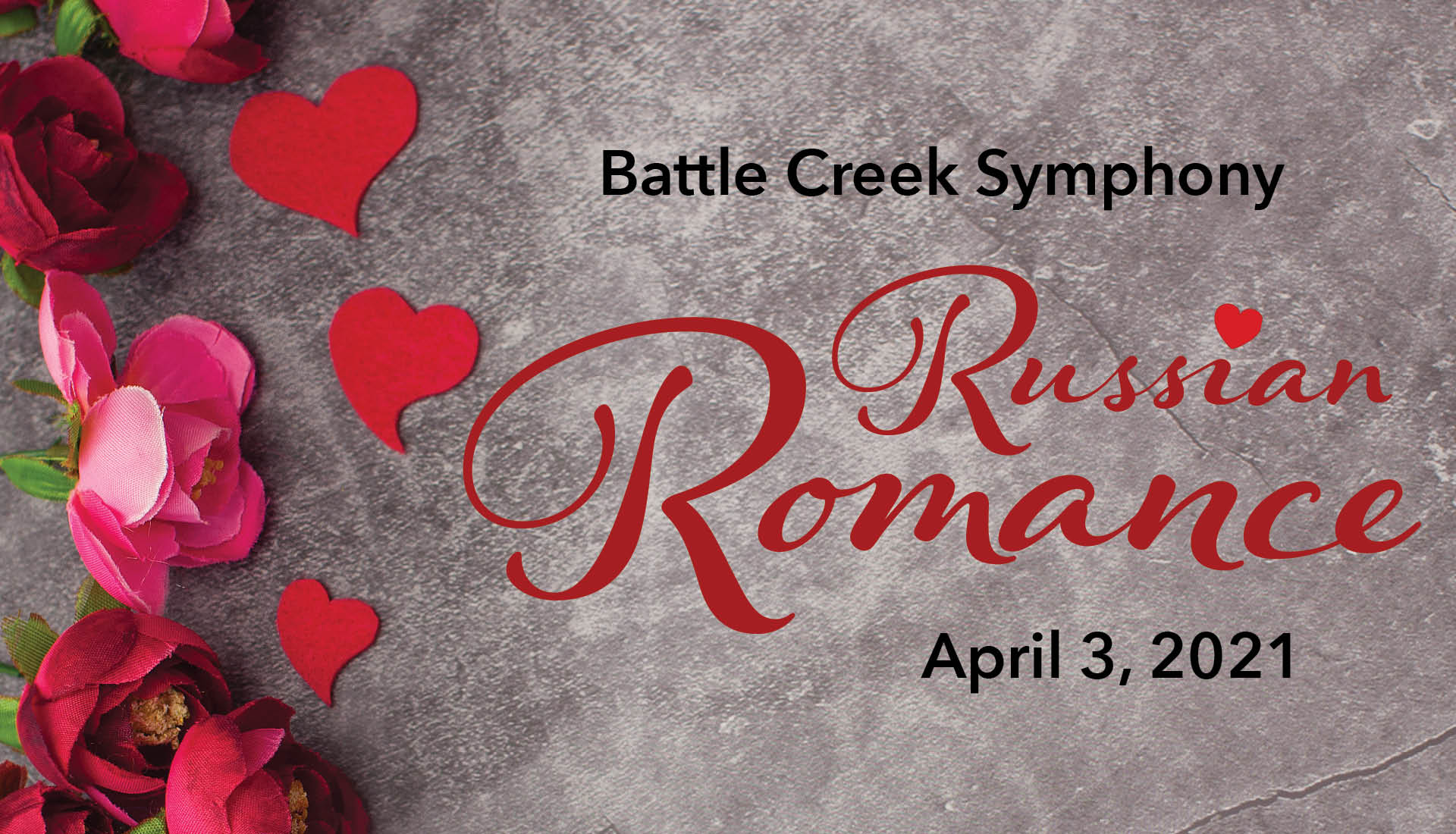 April 3, 2021, 7:30 pm (rescheduled from February 27)
Battle Creek Symphony
April 3, 2021, 7:30 pm
(Rescheduled from February 27)
Sean Washington, narrator
Grand Rapids Ballet
Virtual concert
Romance and Russian folk tales meet sweet melody in the symphonic works of Tchaikovsky and Prokofiev, Romeo & Juliet, and Peter & the Wolf. Battle Creek personality, Sean Washington brings the story to life as he recounts Peter's bravery for kids young and old. From star crossed lovers to the big grey wolf, join the Battle Creek Symphony for these childhood favorites!
Peter and the Wolf will be performed as a special collaboration with the Grand Rapids Ballet.
Gerald Finzi  Romance
Serge Prokofiev Peter and the Wolf
Peter Ilyich Tchaikovsky Romeo and Juliet Overture-Fantasy
This performance will be presented free of charge on the Battle Creek Symphony's Virtual Stage.
Russian Romance video will begin on April 3. Please enjoy our rebroadcast in the meantime!
Click on the symbol to the left of the Vimeo logo to make the video full-screen.
Please help us keep music alive in Battle Creek
Thank you for watching today! We are offering all of our concerts free of charge to the community because of the healing power of music. The average cost of a concert is $50,000.  Please consider a donation by clicking on the button below or calling us at 269.963.1911, option 1. Thank you!