Dear Friends,
One of the highlights of the November, 2019 concert was the introduction of many talented voices from Western Michigan University.  Here's Logan Dolence along with Doug LaBrecque performing I Got Rhythm.
I would like to offer special thanks for WMU professor Ed Walker for collaborating with us to bring these voices to the stage and to Ingalls Pictures for the beautiful photochoreography
Fondly,
Anne Harrigan
Battle Creek Symphony Live Performances and Instrument Demonstrations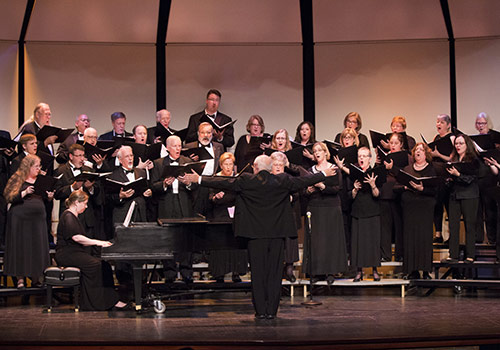 The Battle Creek Community Chorus Song for the Mira, recorded April 30, 2016
More Info
Thank you to our sponsors!